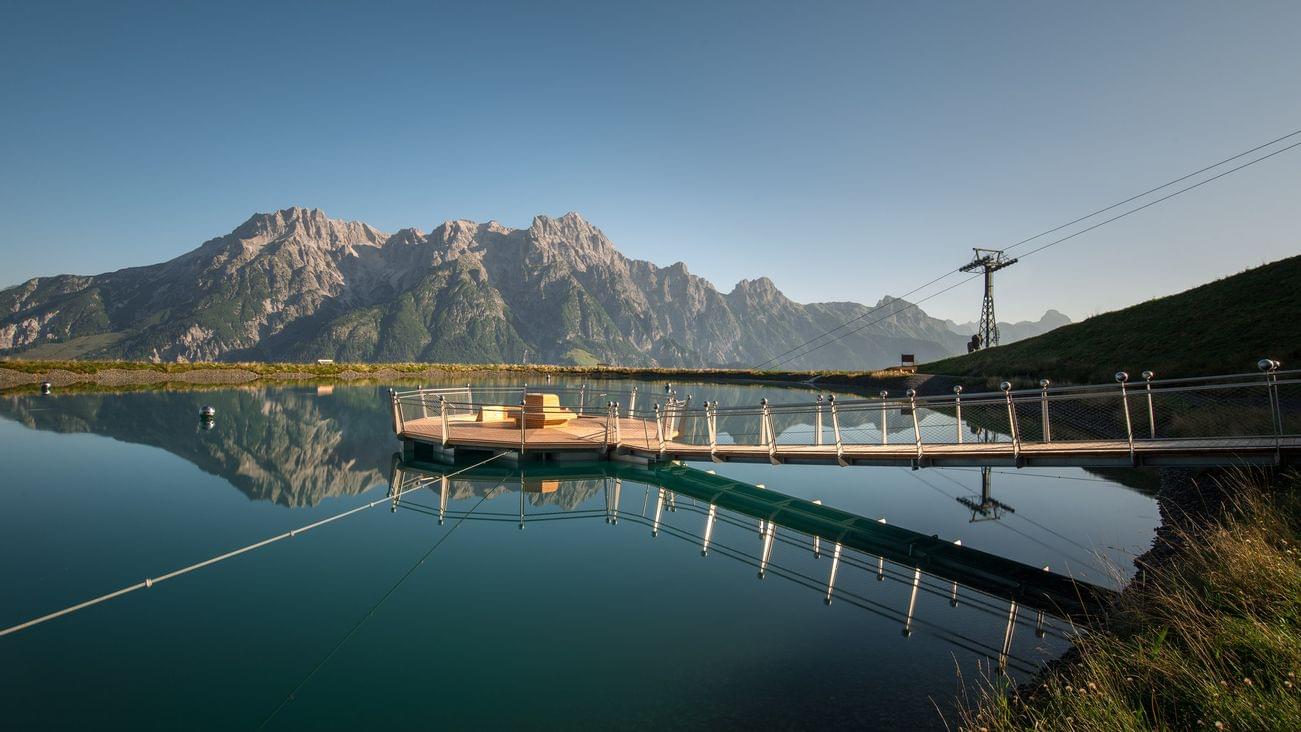 Your enjoyable holiday
Even more moments of enjoyment during your holiday? We have some tips for you.
Posted on 4. January 2019
News
Enjoyment is our top priority - because enjoyment is the key to our personal well-being. Enjoy the time together, enjoy the beautiful nature, enjoy exciting experiences, enjoy in the pool, relaxation room or sauna, enjoy the gourmet food, ...
But how do you create even more moments of enjoyment during your holiday? We have some tips for you.
Life offers many opportunities to enjoy (especially on holiday it should be very simple): be it the first sip of coffee in the morning, a walk in the mountains or a cold shower after the sauna session. But often we are too busy with other things to consciously process all the sensory impressions that can give us pleasure, and as soon as the thoughts start to wander and it's starting to get hectic, there is no more enjoyment. So try to control your attention consciously. You may ask yourself the following questions. 'What would please me now?' 'What is relaxing for me?' 'What makes me happy?' And allow yourself to act on the answers.

We are convinced that many of these answers can be found in and around the Riederalm.
Try to eat carefully, for example. As a rule, we only worry about what we eat. But not about how we eat. When eating, just put away your cell phone and tablet and make time for food and enjoyment. So eating will be a time of happiness on holiday or in your everyday life. Eating mindfully means being aware of the food with all your senses. And to be in the here and now. Smell, feel, see, taste - simply enjoy with all your senses. But eating carefully doesn't mean that you should analyse everything every time. More importantly, you need to be aware of the pleasure.
Enjoyment is not the same for everyone, but here are a few moments of pleasure with 'Good-Life' guarantee:
Treat yourself to a gourmet breakfast and be sure that all the products are regional and of the highest quality - you simply taste this!
With the mountain lift up the mountain, carve down the pistes and enjoy the view.
After a winter walk, drink a hot cup of tea, hot chocolate or a mulled wine by the fireplace.
On the first days of spring, sit on our cosy terrace, catch the sun's rays and enjoy a Riederalm-Kaiserschmarrn.
Take a nap in our pine relaxation cube and know that there is nothing more important at the moment.
Swim a few laps in the thermal pool, feel the soothing thermal water while enjoying the impressive view.
Treat yourself to a soothing massage and let your soul relax.
Feel like a child again and slide down the waterslide as fast as you can.
Enjoy the gourmet menu in the evening with all your senses - while drinking a good bottle of wine and having a nice chat! What could be nicer?
Pleasure is joy of life. When you enjoy, live the beautiful and pleasant moments. It shows that you care about yourself and take care of yourself.
You might also be interested