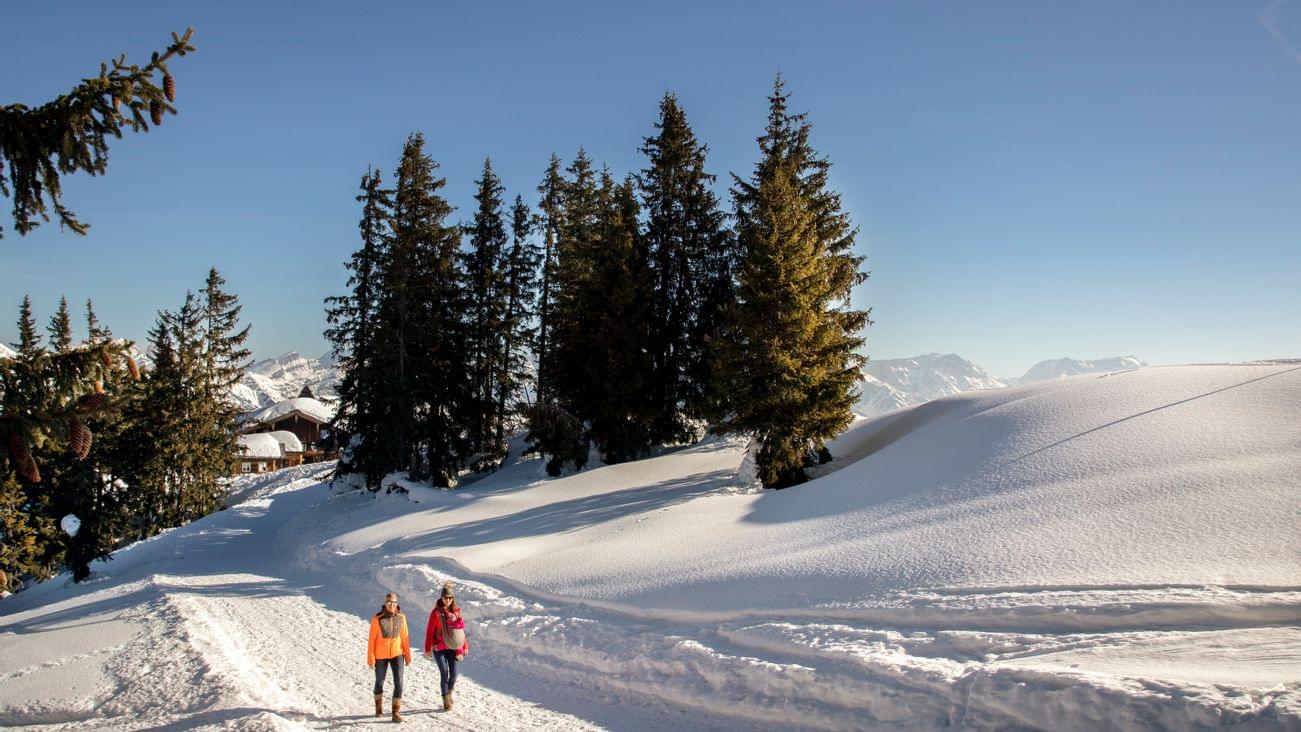 Magical advent in Leogang
Advent magic at the Good Life Resort
Posted on 17. October 2022
News
Soon it will be here, the beautiful pre-Christmas season, which many of us are already longing for. It is a very special time, in which you sometimes stop and think about your family and the important things. Admittedly, it is not always easy to feel this childish anticipation in the hectic everyday life. Especially when you consider that the chocolate St. Nicholases have been laughing at you in the supermarket for weeks and the Christmas decorations in the shops are already glittering and shiny. Often even during this time there are a lot of appointments, one Christmas party chases the other and you haven't even had time to think about the presents ?
Pre-Christmas time off in the mountains
Now would be the right time for a short break in the mountains. Of course, we people from Pinzgau often experience the pre-Christmas period also as hectic and stressful. However, there are a lot of traditions and smaller events here, which make you a bit 'grounded' and for which we like to take time.
Now you can experience real traditions in and around Leogang. The first Advent markets and Advent exhibitions start, for example, on the last weekend in November. A highlight in Advent - especially for children - is St. Nicholas Festival. Santa Claus is traditionally accompanied by the Krampusses. A distinction is made between several different 'Krampus-passes', so the individual groups are called, for example, the Brand-Pass or the Graben-Teufel. In the days around 6 December, St. Nicholas and his companions also make 'house visits'. Finally, the annual Krampus Rummel takes place at the village square. There, all 'Passes' meet and peacefully put visitors in 'fear and terror' with a procession. The beauty of these events is that the proceeds usually go towards a social purpose!
Advent magic in the Riederalm
When we reopen the hotel Riederalm after a short break for the winter season, we are looking forward to these first weeks. We also enjoy the pre-Christmas season to the fullest and have therefore considered a particularly beautiful and magical programme for our guests. Our Advent charm package includes not only a plate of homemade cookies as a welcome greeting, but also plenty of Christmas extras.
Enjoy the Advent with our 'Good Life Christmas Programme 2022' including torch walks (Wednesday 7, 14 & 21 December 2022) with senior manager Friedl, let yourself be surprised at a culinary tasting (Wednesday 7, 14 & 21 December 2022), let it be at the 'Christmas Edition Vol. 4' Kitchen Fun. (Thursday 8th, 15th & 22nd December 2022) with Christmas aperitif, take a romantic horse-drawn carriage ride (Tuesday & Friday 9th, 13th, 16th & 20th December 2022) with Senior Director Elfriede, start the day well with our Advent brunch (Sunday 11th & 18th December 2022), enjoy an evening of good wine and excellent food at the Christmas 'Wine & Dine' Gala Dinner (Monday 12 & 19 December 2022) and enjoy your afternoon in the sauna with pre-Christmas sauna infusions (on at least 3 afternoons per week).
Fun on the piste in Advent
Our sporty and active guests are also invited to skiing, cross-country skiing or winter hiking during the Advent season. What is particularly pleasant at this time of year is that the great crowd in the ski resorts is still a long way off - now you can experience pure skiing pleasure on freshly groomed pistes! Thanks to our perfect location directly at the valley station of the Leoganger Bergbahnen mountain lift you can start your ski days very comfortably and carefree!
We are looking forward to spending the magical pre-Christmas season together with you - see you soon at the Riederalm!
You might also be interested