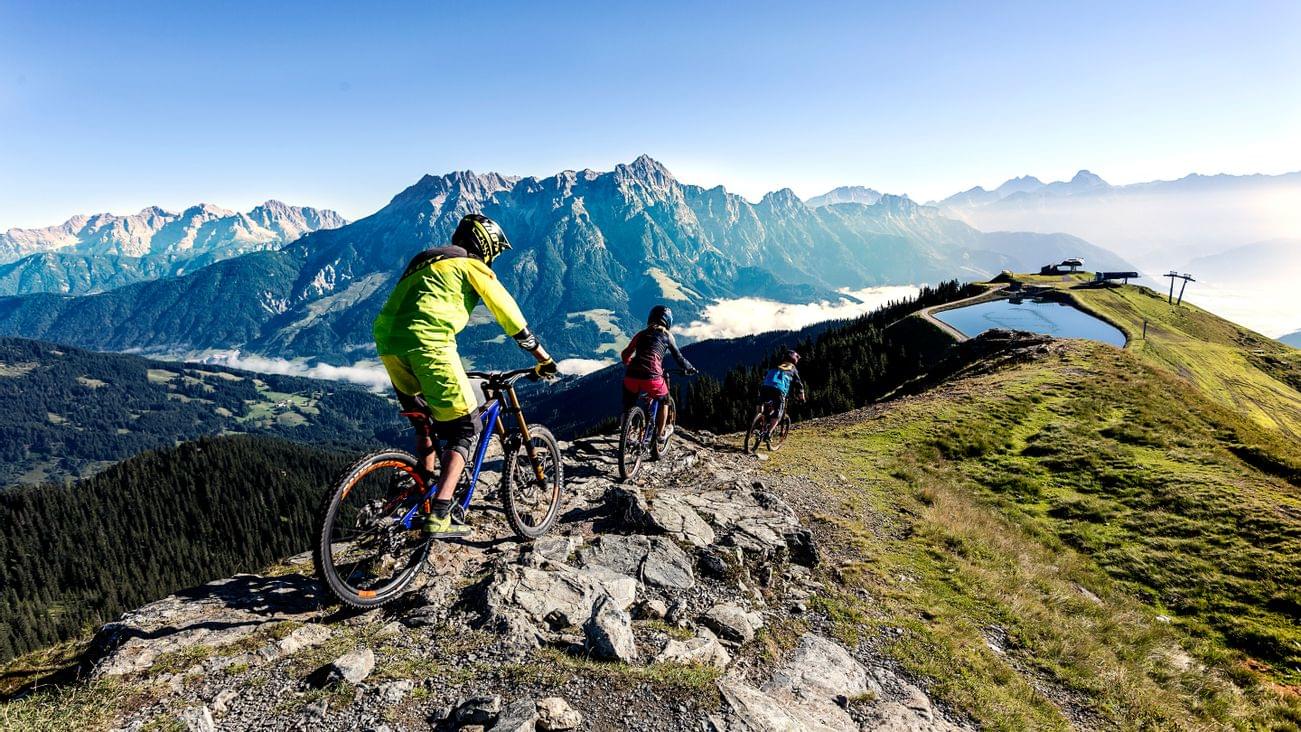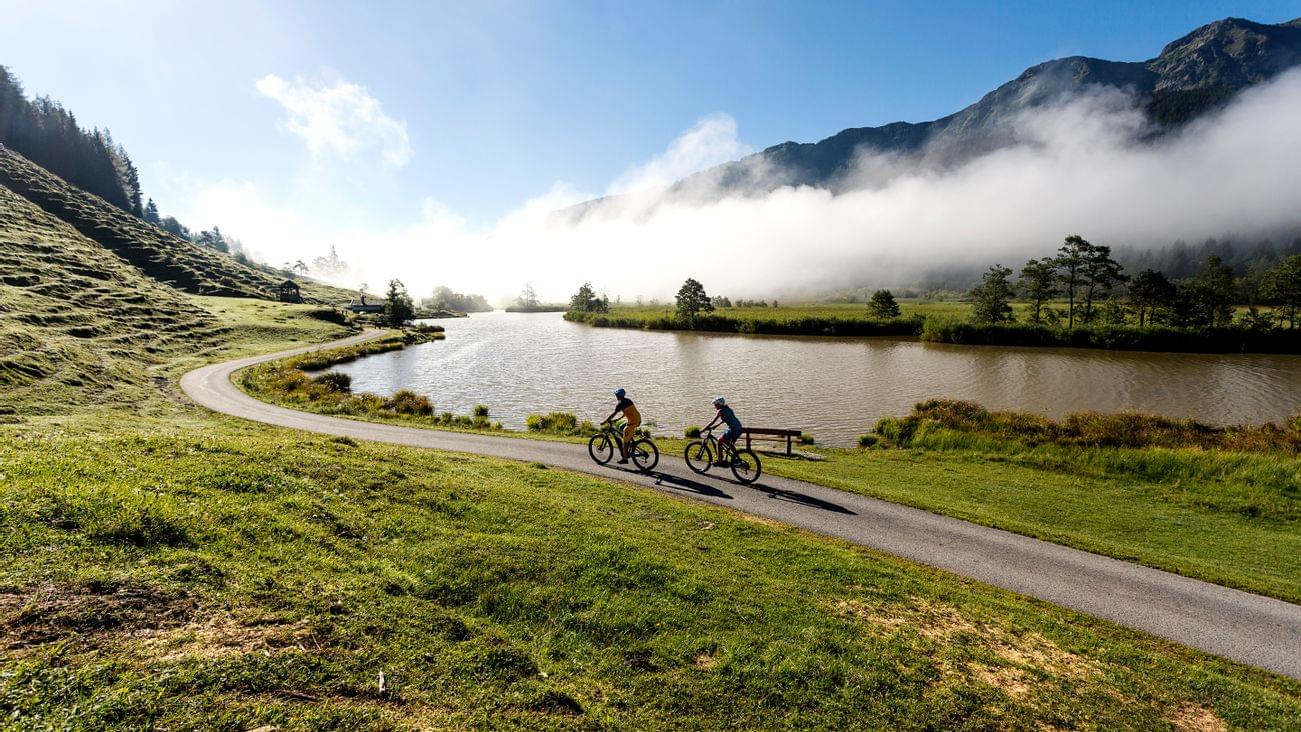 E-bike tours around Leogang
Your mountain bike holiday in Leogang starts with us at the Riederalm.
Posted on 6. February 2018
From the region
The e-bike has been popular for some years now, and this trend has of course also arrived in the biking region of Leogang. Even if some e-bikers still have to listen to one or another dismissive comment: the e-bike has conquered the hearts of the bikers long ago and is now suitable for all generations. Not only seniors, but also sporty mountain bikers appreciate the advantages of an e-bike.
If you compare the motor to the leg muscles, i.e. e-bike versus conventional bike, the motor-driven variant has many advantages. It is definitely not the case that the e-biker does not have to make any contribution of his own. On the contrary, when driving uphill - i.e. mountain biking - the motor does not do all the work. It should serve as an aid and to achieve one's goal without being totally exhausted at the end. Critics say that this has nothing to do with sporting performance, but it is increasingly common for critical voices to be silenced - also in the sense of tolerance, one should not say that all e-bikers are the same, but simply try it out!
A disadvantage for many is certainly the high price of a reasonable e-bike, so it is best to test different models in advance in order to finally make the right decision! In Leogang, the Bikeshop Sport Mitterer offers a large selection of rental bikes and will give top advice for everyone interested!
The Riederalm 'Autumn Special'...
As an 'Autumn Special' the Riederalm offers in September and October a guided e-bike tour around Leogang every week. With Chef Friedl you can discover the most beautiful places and get lots of insider tips and listen to his anecdotes. If you already know the Birnbachloch hike, you definitely know: You should not miss a tour with Friedl! So, book your autumn holiday right away, reserve an E-Bike at Sport Mitterer and then it's off to Leogang. If you bring your own bike, you can of course deposit it in the secure bike storage directly at the hotel. And we are sure: If you are not already an e-bike fan, after a tour with Friedl you will be convinced!
You might also be interested