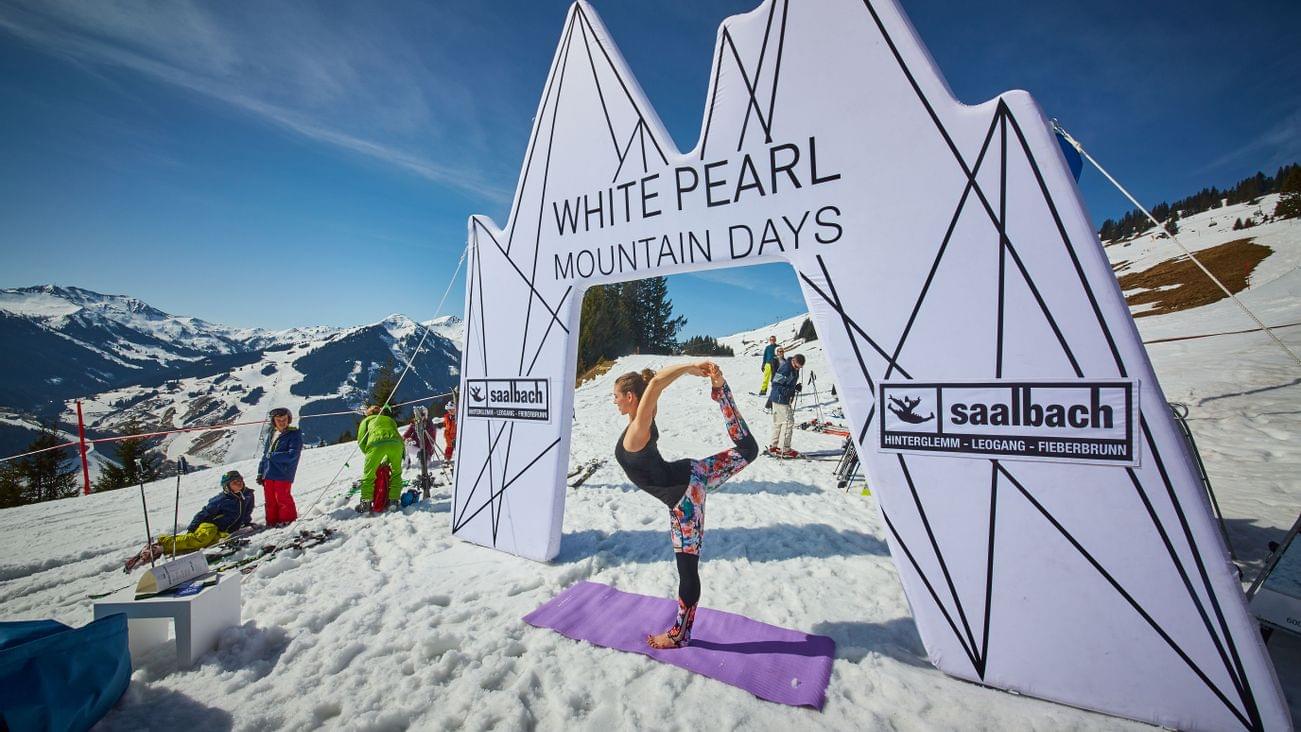 White Pearl Mountain Days Leogang
Save the date: 24 March - 02 April 2023
Posted on 9. February 2023
News
Winter now firmly has us in its grasp and thanks to the snowfalls of the last days and weeks we are already looking forward to limitless piste fun until the end of the season. In March and April, the 'Sonnenskliauf' is celebrated in a big way at the Skicircus - there are great skiing days ahead of you.
After an enjoyable breakfast at the Good Life Resort Riederalm you are strengthened for a wonderful day at the Skicircus. The great piste conditions and the most beautiful weather are perfectly complemented by the programme of the 'White Pearl Mountain Days'. These days are not only dedicated to sunny skiing and enjoyment, but also offer culinary specialities in the numerous ski huts, as well as musical delicacies of the finest.
The lovers of good music will now get their money's worth: international DJs from house, jazz and soul will be accompanied by live acts such as violin, vocals and saxophone. Countless highlights are on offer in the middle of the Skicircus Saalbach Hinterglemm Leogang Fieberbrunn, such as on 28 March from 11:30 am to 4:30 pm in the Hendl Fischerei .
The music programme is supplemented by a varied fitness and health programme at various locations in the Skicircus. If you are looking for HIIT, yoga or fascia training, then you will find the sporty equaliser here!
Your personal White Pearl day is best ended on our Riederalm sun terrace or in our wellness area. Will you be enchanted by the White Pearl Mountain Days?
You might also be interested