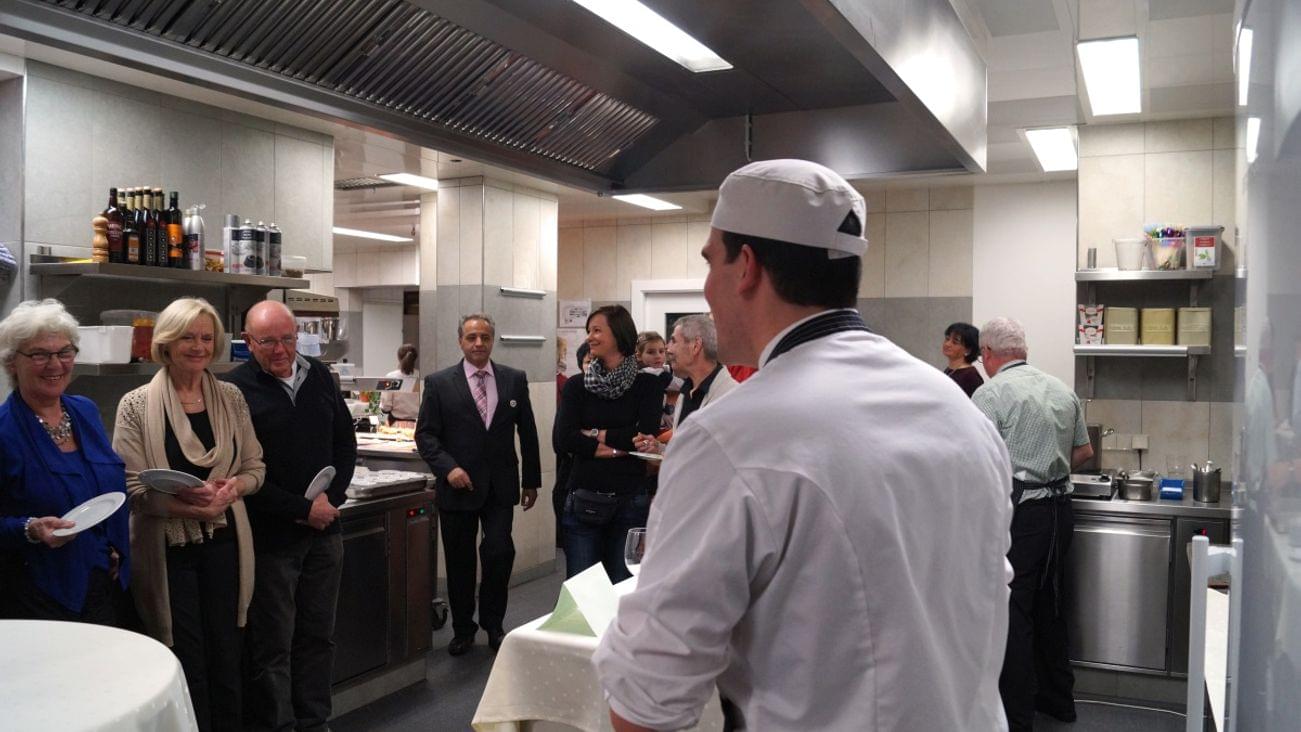 Our culinary delights
With our young, creative kitchen team
Posted on 6. February 2018
News
A new highlight programme item
in our culinary pampering programme
Our young kitchen team will treat you to culinary delights from Andreas Herbst, always with culinary delicacies at toque level, prepared with regional and seasonal products and the highest quality. Chef Andreas Herbst, however, wanted to offer our guests even more experience and also maintain personal contact even more, so now guests simply come to the kitchen once a week!
We pamper our guests with appetisers and canapés directly for self-catering from our new kitchen.
Here is a small preview of what can be tried:
Glühwein pike perch & salmon trout, hot widow's soup, gingerbread salt
Antipasti quinoa salad, Seezarella Espuma
Homemade farmer's prosciutto
Spinatnock'n (spinach dumplings) - prepared by Chef Friedl Herbst, smoked clotted milk cheese, hay ham
'Spicy' - ribs from the GreenEgg
Leoganger Lamb Burger (Vorderrainerbauer farmer), sesame pretzel buns, cucumber dip, purple curry
Bacon espuma, tomato pulp, soybean salad
and much more.
Our guests, as well as our kitchen team, are delighted with this special evening. There are many interesting and nice conversations in the kitchen, while always trying small snacks. Musical entertainment is provided by our kitchen intern Julia, who is not only very diligent in the kitchen, but also an enthusiastic accordion player. Restaurant manager Fernando presents delicious wines from our wine cellar, matching the fine dishes.
All in all, the Küchen-Gaudi (kitchen fun) is a great weekly event and we are looking forward to welcoming you here on this evening.
You might also be interested