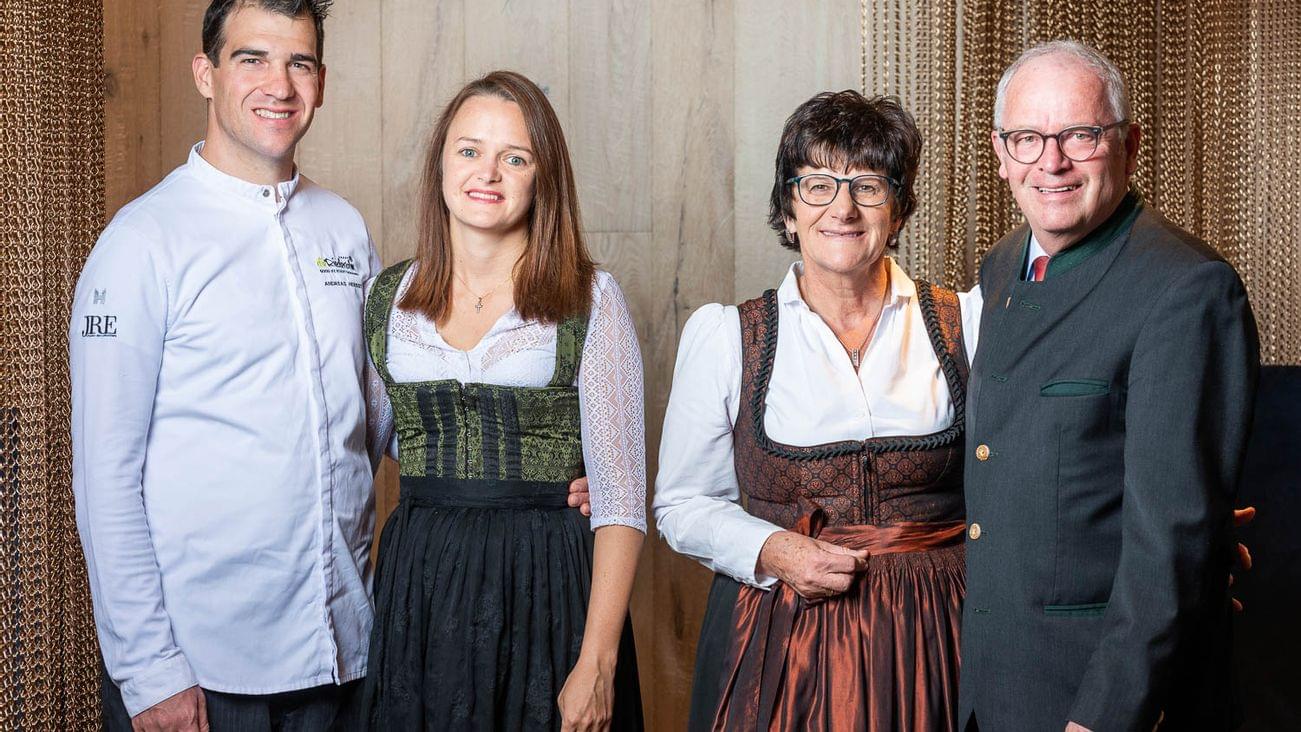 Awards
and collaborations
Austria's elite of young top chefs
As an association of talented top chefs from twelve countries, the Jeunes Restaurateurs d'Europe are the defining trendsetters of European culinary culture.
Exceptional quality in the kitchen and wine cellar
Member companies are characterised by a very familial atmosphere and are among the leading companies in their respective regions.
An influential restaurant guide of French origin
Evaluates the cuisine according to the French points system (0 to 20 points). The points awarded honour only the kitchen services.
Austrian Gourmet magazine, published four times a year, offers interviews and portraits, as well as wine tastings, restaurant reviews, recipes and everything worth knowing about the joys of indulgence.
Restaurant guide in Germany, Austria, Switzerland, Alsace & South Tyrol
Criteria are restaurants with excellent cuisine, first-class basic products, high creativity and quality with the best possible and imaginative preparation of the dishes, selected large wines and excellent service and atmosphere.