Your hosts, the Herbst family
We are looking forward to your visit!
This special family hotel in Leogang awaits you! Herbst family with Elfi and Friedl, son Thomas and son Andreas with his wife Andrea and their three children Juliana, Laurenz and Frida are looking forward to your visit! The 4-star Superior Hotel Riederalm, your Good Life Resort in Leogang, is a place to enjoy to the fullest in the middle of the beautiful mountains of the Pinzgau, in the heart of the Alps.
Because home is where you come from. Where you were born. But home is also where you want to stay. And for the Herbst family home has a lot to do with a feeling of security. Home is a place where your inner voice says, 'I'm at home.' Because 'home is where your heart is'.
Welcome to the Hotel Riederalm in Leogang!
For our guests at our 4-star superior gourmet hotel in Leogang we want to do just that: provide a feeling of coming home. Or in other words: a feel-good holiday. An atmosphere where you can sit back, relax and let your soul unwind Because quality of service is our passion. With this enthusiasm for hospitality, we accompany you from the personal welcome in the hotel to the friendly service in the restaurant to offering hiking tips - the Herbst family is always there for you.
When evening comes and day turns into night, the time comes for a little aperitif at the bar or in our restaurant with a crackling fireplace. A chat with friends, new acquaintances, laughter, this is Good Life!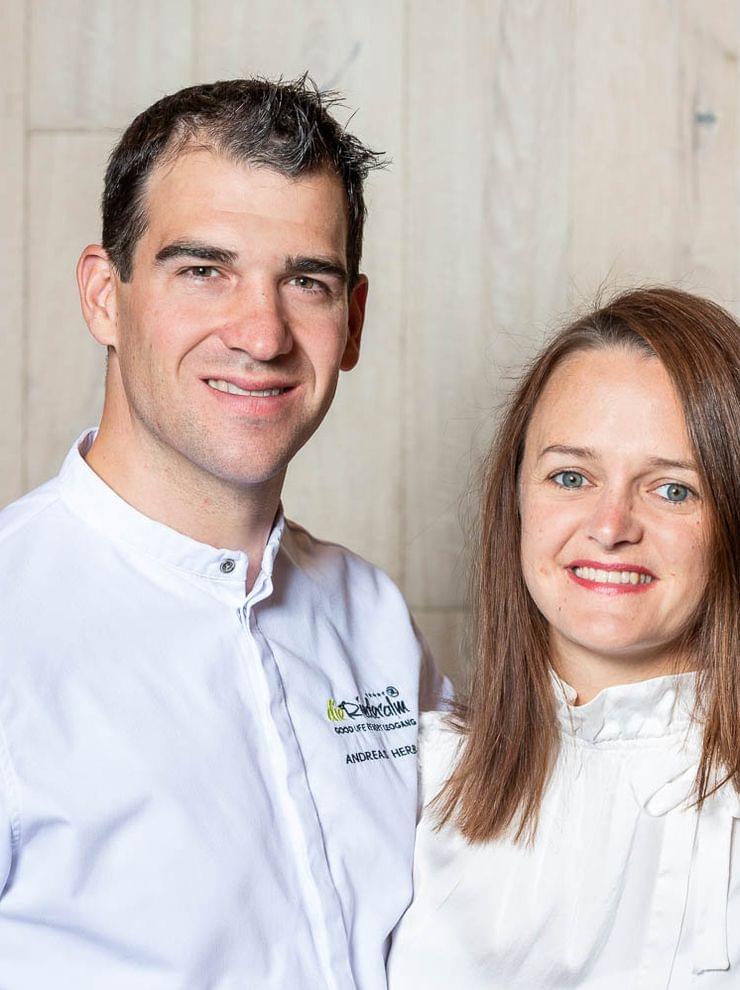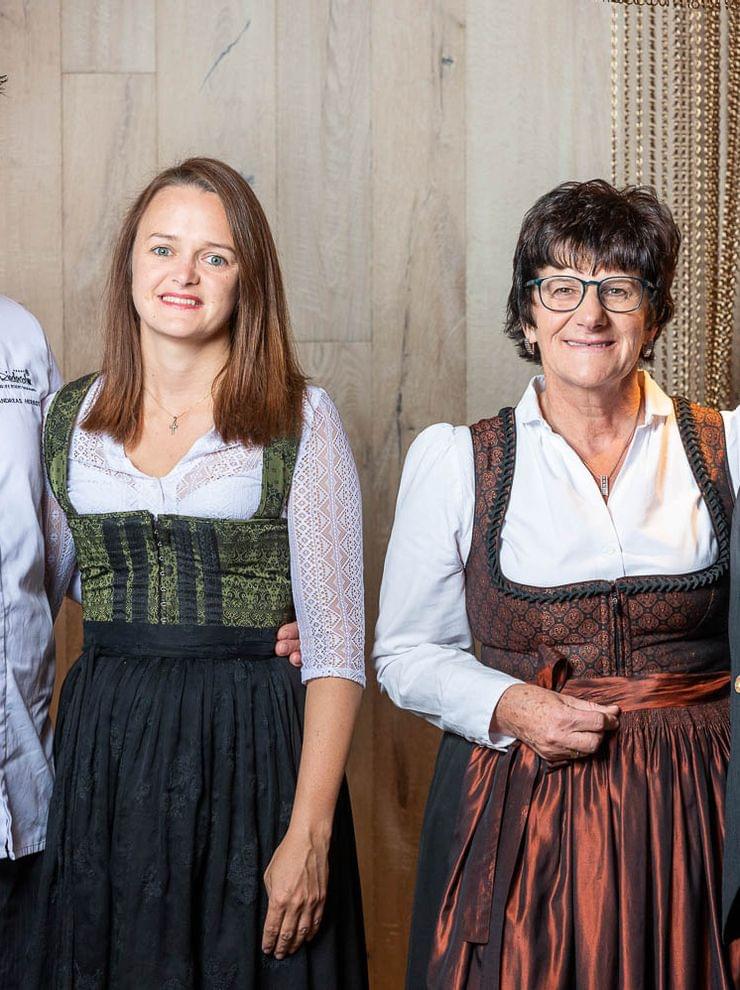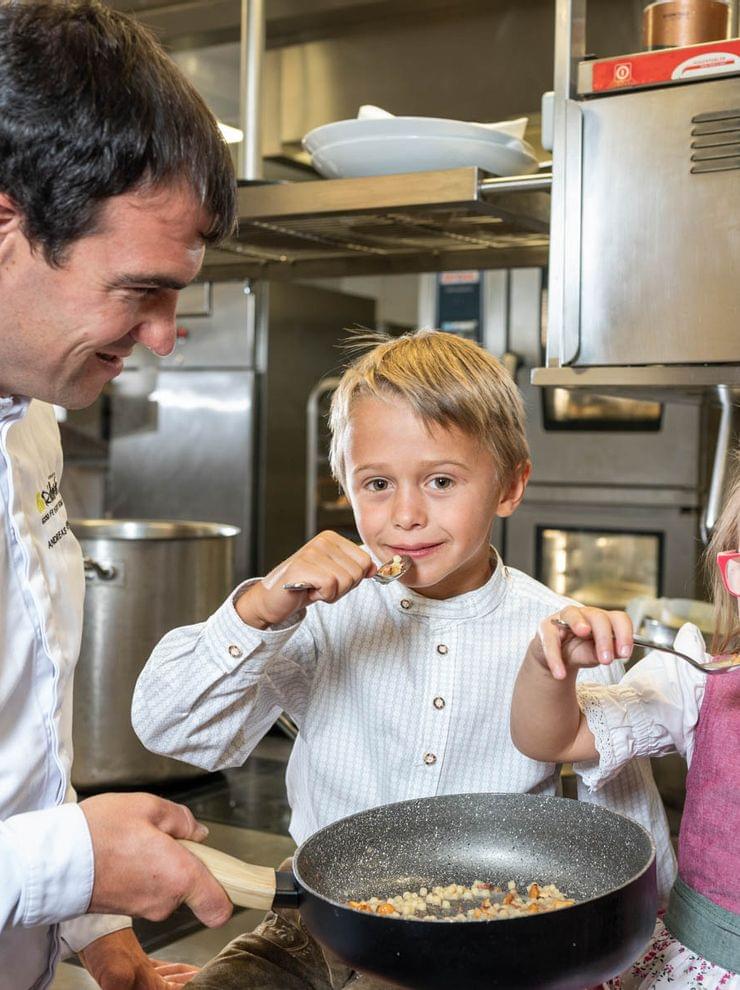 The Herbst family - hosts with passion
Our Hotel Riederalm is not just called a familial hotel: Oh no, the whole Herbst family can be found everywhere in the hotel. We will gladly take the time to provide you with advice and assistance, so that your well-earned holidays will be just as you have always wanted: Good Life!
You'll find senior manager Friedl in the restaurant, at breakfast and at the bar. He also guides weekly tours through our hotel and goes on e-bike tours with our guests.
Senior manager Elfriede works in the office and is also found everywhere else in the hotel.
Son Thomas is the head of domestic technology, works in administration and is also present in the restaurant as a certified sommelier.
Host Andreas is the creative head in the kitchen, a member of the 'Jeunes restaurateurs' and he pampers our guests with his gourmet menus.
Host and daughter-in-law Andrea Herbst is in charge of reception, reservations and marketing.
Our grandchildren, the children of Andreas and Andrea, are Juliana, Laurenz and Frida. They are on the move around the hotel and spread a good mood!
Family hospitality that comes from the heart
Real family hospitality - this is not only an advertising slogan, but the daily Good Life feeling. We want to give you the feeling of being pampered in every way possible and we want every day to feel like a celebration during your holiday with us in Leogang. That's what we do. This is appreciation and a thank you from the Herbst family. So no less than 6 family members in our resort are the first contact persons for you and are in daily service to make your holiday with our team the best time of the year.
Our weekly programme offers plenty of star-level culinary dishes, fun, recreation & activities. The focus of the Herbst family holidays is enjoyment!
We are sure you are going to be thrilled!
We heartily look forward to your stay- your Herbst family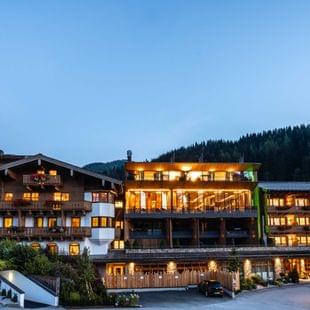 Events
The most beautiful events for you!
Events
Herbst family
We are looking forward to your visit!
Herbst family
History
The success story of the Riederalm
History