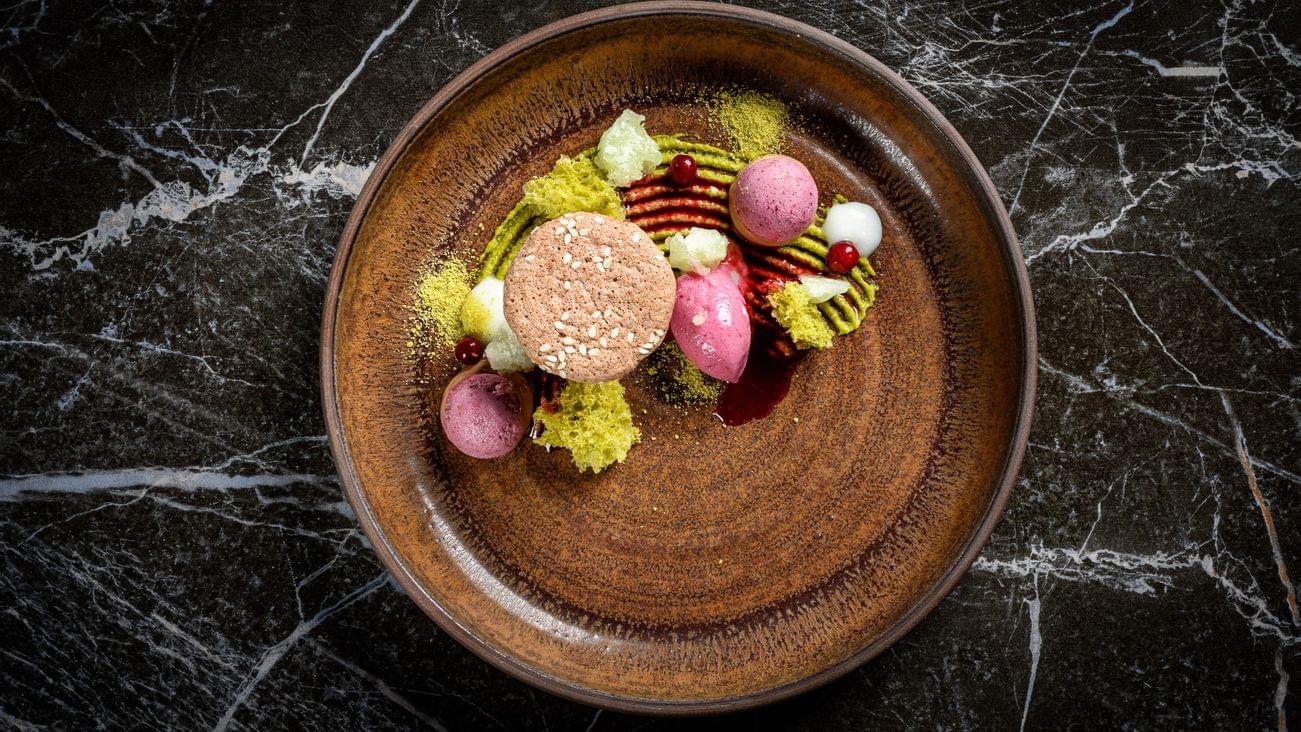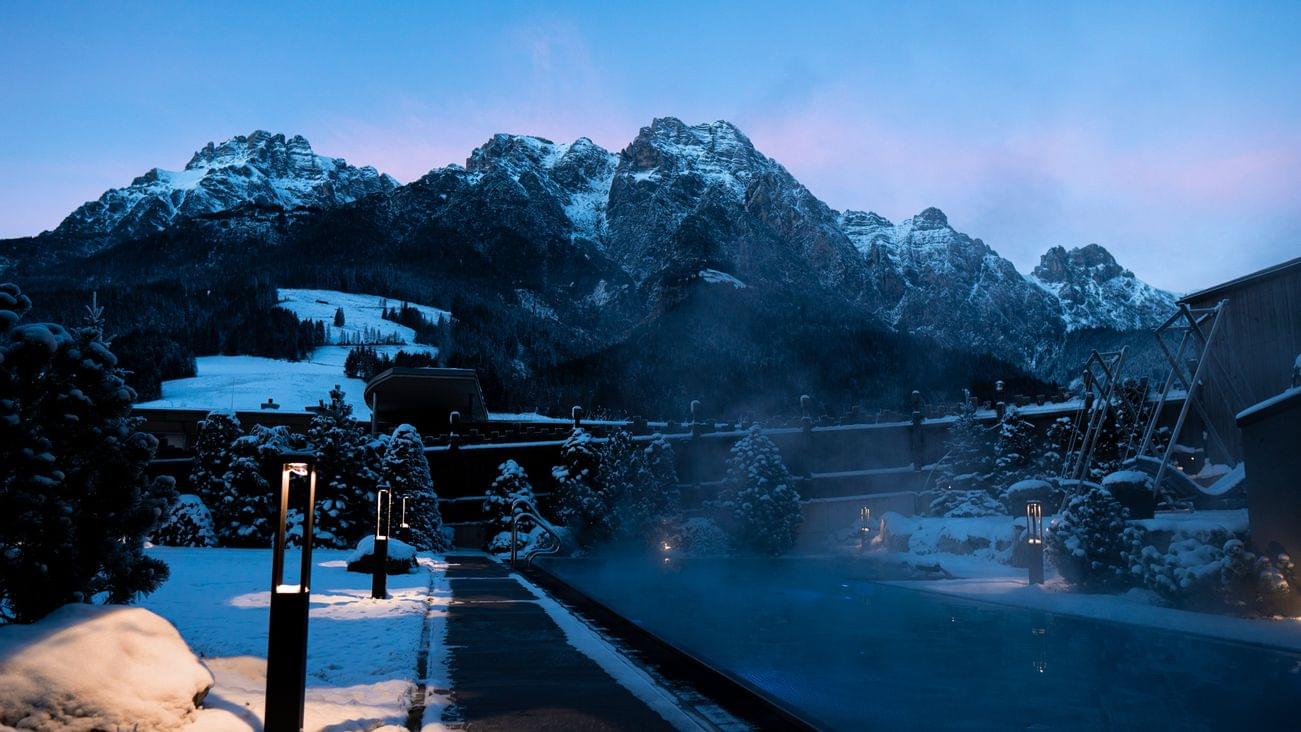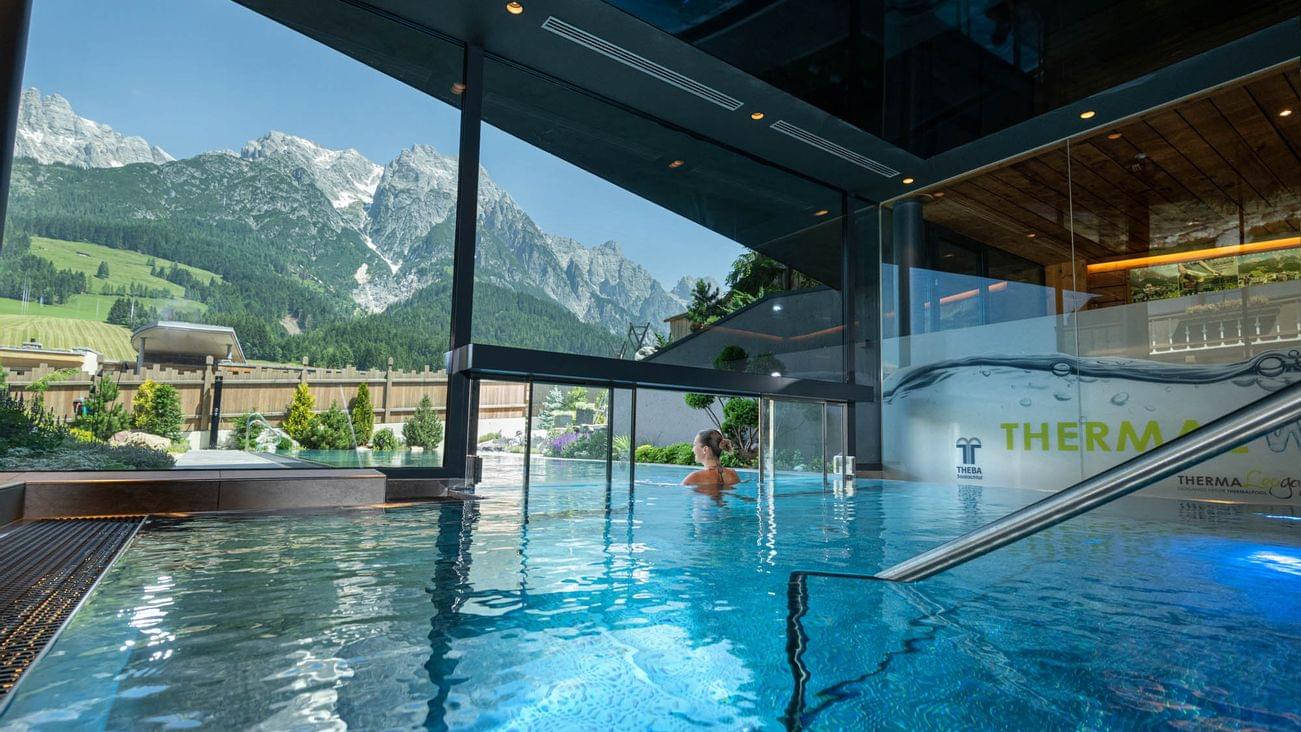 In the gourmet hotel Good Life Resort Riederalm
Wellness, culinary delights & familial hospitality
The Good Life Resort Riederalm is a gourmet hotel with many facets. Which is true in many senses.
As a family business, spanning over three generations sharing the pleasure of holiday in our region, all of us, the entire Herbst family, are dedicated to ensuring that enjoyment is the most important aspect of the holiday at your pleasure hotel in Leogang. In addition, the enjoyment also manifests itself in many different ways, from the unique view of the surrounding mountain scenery, to enjoyable moments created by culinary delights and the like, to relaxation in the wellness area . Not to mention the great variety of activities offered throughout the year. After all, life is far too short not to enjoy it. For, as Goethe once said, we, the Herbst family, are firmly convinced:
No pleasure is temporary, because it leaves a lasting impression.
Our top location
The most beautiful mountains in the world right on your doorstep
Our top location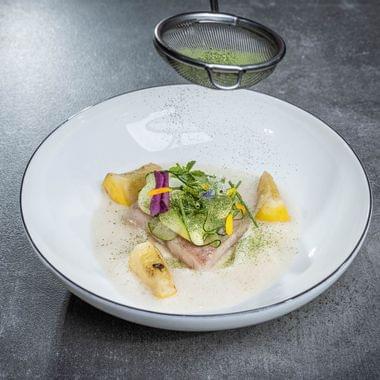 Hotel reviews
HolidayCheck Award & Travelers' Choice Award
Hotel reviews
Herbst family
We are looking forward to your visit!
Herbst family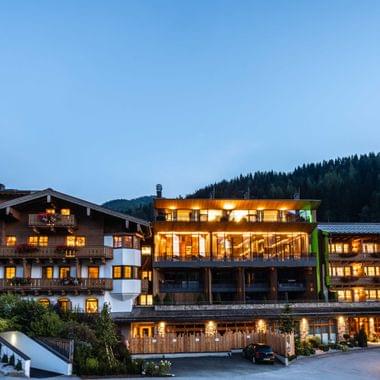 Events
The most beautiful events for you!
Events
History
The success story of the Riederalm
History
We stand by our name - in the spirit of 'Good Life', you will experience pleasure in its most varied form at our gourmet hotel Riederalm:
The gourmet hotel with authentic hospitality
Our hotel Riederalm is a family-run business, where genuine hospitality comes from the heart. That's why we, the Herbst family, are not only to be found everywhere in the hotel, but are also at your disposal for any information, tips or just for a warm chat. Because we are hosts out of passion!
The luxury hotel in Leogang with gourmet cuisine
In our restaurants and parlours, in the wine cellar and the Riederalm Bar, switching into 'holiday mode' is very easy - sit back, relax and let your soul unwind and enjoy it for all it is worth. Gourmets will enjoy the magnificent (self-styled) creations of gourmet chef Andi Herbst in the restaurant, a mix of local cuisine infused with a touch of international flair to invigorate body, mind and soul. In the wine cellar, there are many noble wines that you just have to try, and at the Riederalm Bar, you can enjoy the moment in a a cosy, harmonious ambience.
The gourmet hotel with unique wellness facilities
Relaxation with the beautiful surroundings of the Pinzgau mountain scenery? This is only available at the Good Life Resort Riederalm in Leogang, where you can relax in the wellness and bathing area while enjoying the wonderful view of the Leogang Steinberge mountains. With over 2,000 m² of space, you can blissfully relax , whether in the Mountain Spa , the Pinzgau Wasserfestspiele water experience for all ages, in our spacious sauna area or with massages and wellness treatments .
The Riederalm****s
R - for more quality
Because we...
R - eally want
to make your holiday wonderful I - n every way and everwhere possible
E - nsuring we uphold what has
always been good D - ue to the quality that the whole family & our team stands for
E - stablishing the sentiment once Riederalm, always Riederalm
R - iederalm, say our guests
A - ll ages love their holidays here
L - eogang
M - ore holiday fun just doesn't exist