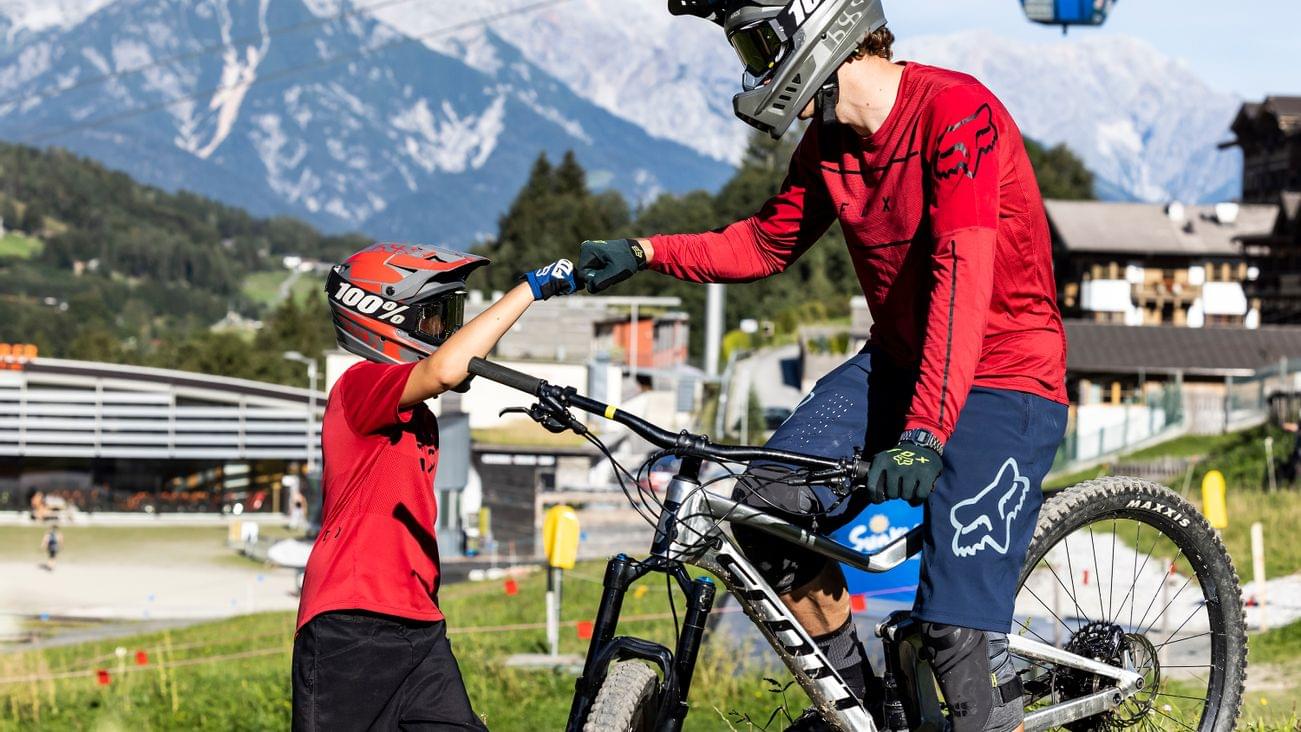 Riders Playground
Bike Park in Leogang
Bike highlights for the youngest
The Leogang Bike Park for Children, one of the largest and most renowned bike parks in Europe, focuses on young people and expands on the existing bike park site with the currently largest children's park in Europe. This means that the next generation of bike stars will enjoy a season full of driving fun.
Leogang has Europe's largest children's bike park with ...
Riders Playground: Directly at the valley station of the Asitzbahn mountain lift is the Riders Playground Leogang, one of the largest entry-level bike parks in Europe with an area of 10,000 m². From the flat pumping track to beginner lines with conveyor belt to the 800 metre long Greenhorn line, you can practise and shred on safe terrain to your heart's content. Children, but also adults, can relax at the Riders Playground Leogang and feel at ease about the longer and more demanding lines. 'Step by step' is the motto - an optimal area awaits you to work on your riding style.
Freeride: The freeride track has two wooden steep bends, tables, doubles, pumps, kickers and round wood passages. The track can be optimally used to prepare for the 500m long freeride track. The conveyor belt is very convenient for transportation.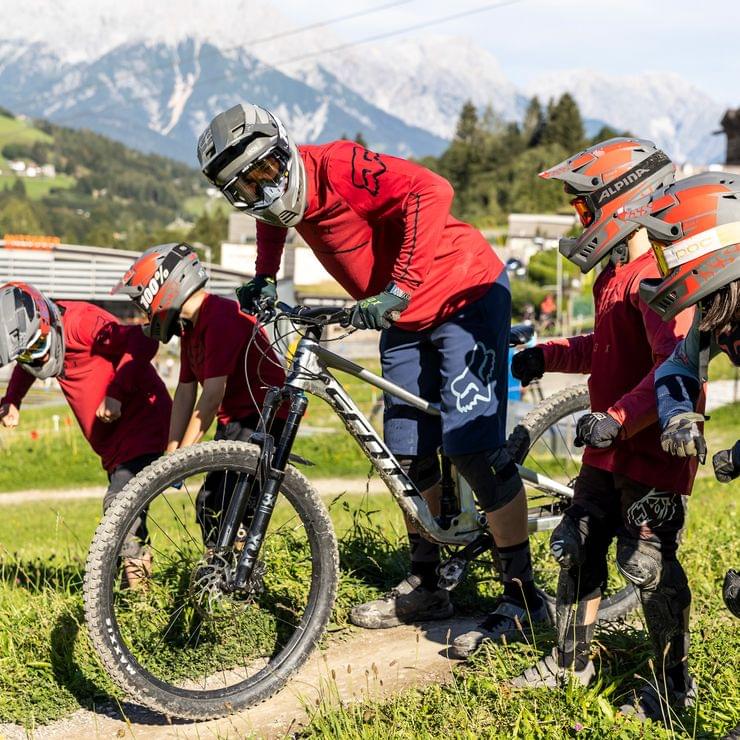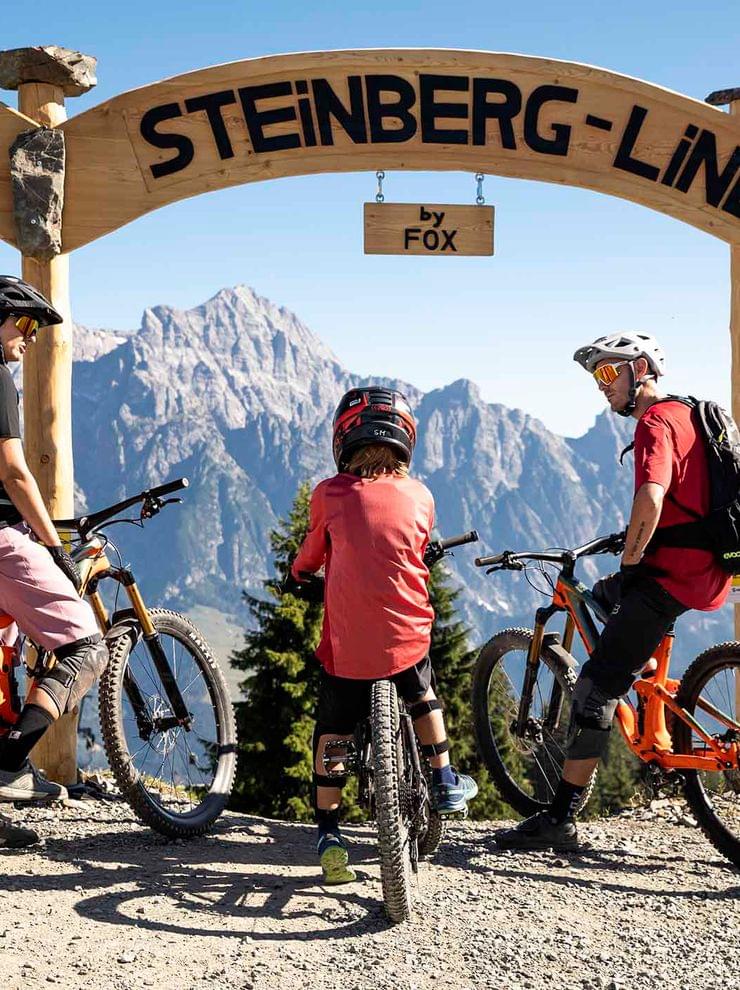 'The place to be' for adventurous families with children
Tis early practice only makes the biker - and everyone who wants to do so is exactly right to be at the Riders Playground. The mini-bike park for kids in Leogang is therefore perfectly suited for motion-hungry 'rookies' and thanks to the many different exercise possibilities under professional guidance, it provides the ideal basis for the children to get a feeling for the bike.