Thermal healing water pool in Leogang
Relaxation for adults with a unique mountain panorama
In mid-June 2017, the relaxation offer in the Riederalm was further expanded. With great pride we present you even more private wellness pleasure and relaxation in our wellness hotel in Leogang: the thermal spa water pool 'THERMALeogang'.
Thermal pool with unique mountain scenery
In our thermal mountain panoramic pool with direct access to the heated outdoor pool you can enjoy the breathtaking mountain panorama, drift in the water and swim towards the horizon. With a generous length of 20 metres and the cosy temperature of up to 33°C we offer pure water enjoyment.
In this thermal pool, adults can swim and relax in beautiful thermal waters. Our mobile spa is a very special experience. The thermal water supply is a top priority!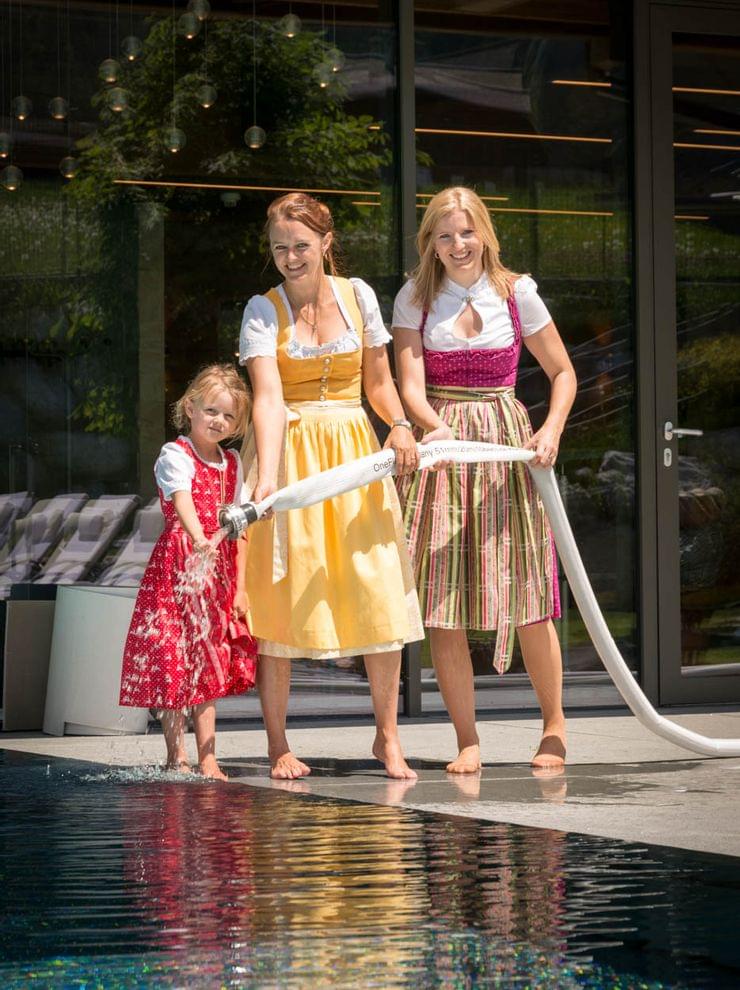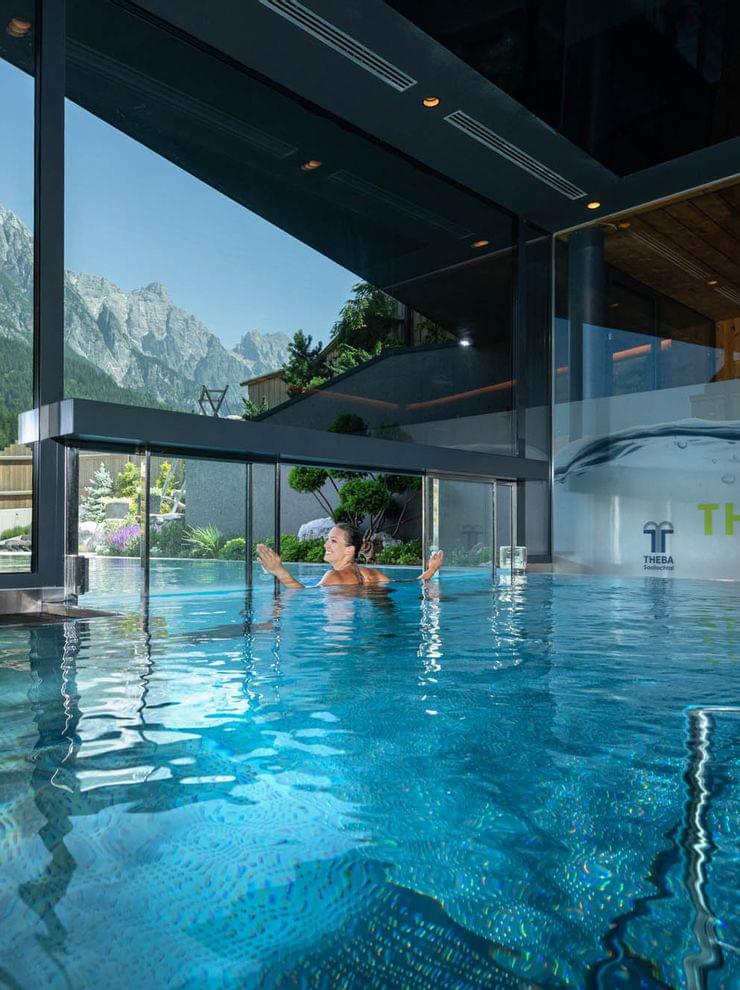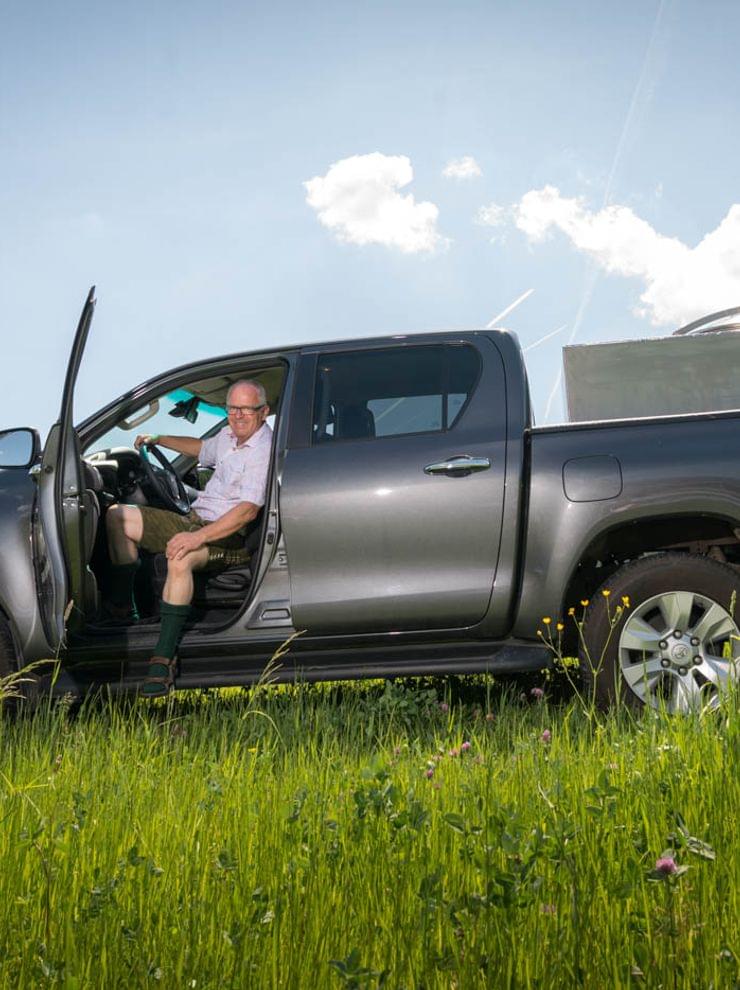 Our 'mobile' spa in the region of Salzburg
This is something you have never experienced before: we bring - exclusively for our guests soothing thermal water to the first thermal pool of the entire Pinzgau region. Unique and healthy: swimming in the finest thermal water, personally delivered by the head of the hotel with our THERMALeogang Truck on Tour. Regionality is an immense concern in all areas of our hotel and that is why we obtain the thermal water from St. Martin/Lofer - the best, regional healing water.
However, our Mountain Spa has not only been extended to include the thermal pool, we have also thought of a lot more for you:
In our panoramic sauna (90° sauna) you sweat with a wonderful view of the mountain massif of the Leoganger Steinberge mountains.
If you really want to cool down, the 'Gletschereis' ('glacier ice') plunge pool is perfect for you.
For those seeking peace and quiet, our spacious crystal relaxation cube offers soothing relaxation on various relaxation loungers.
TV star: our thermal pool
For the media, the 'mobile' spa with the collection of thermal water in St. Martin is a unique highlight. The ORF (Austrian TV) also visited us to report on our thermal water collection and the use in the hotel.