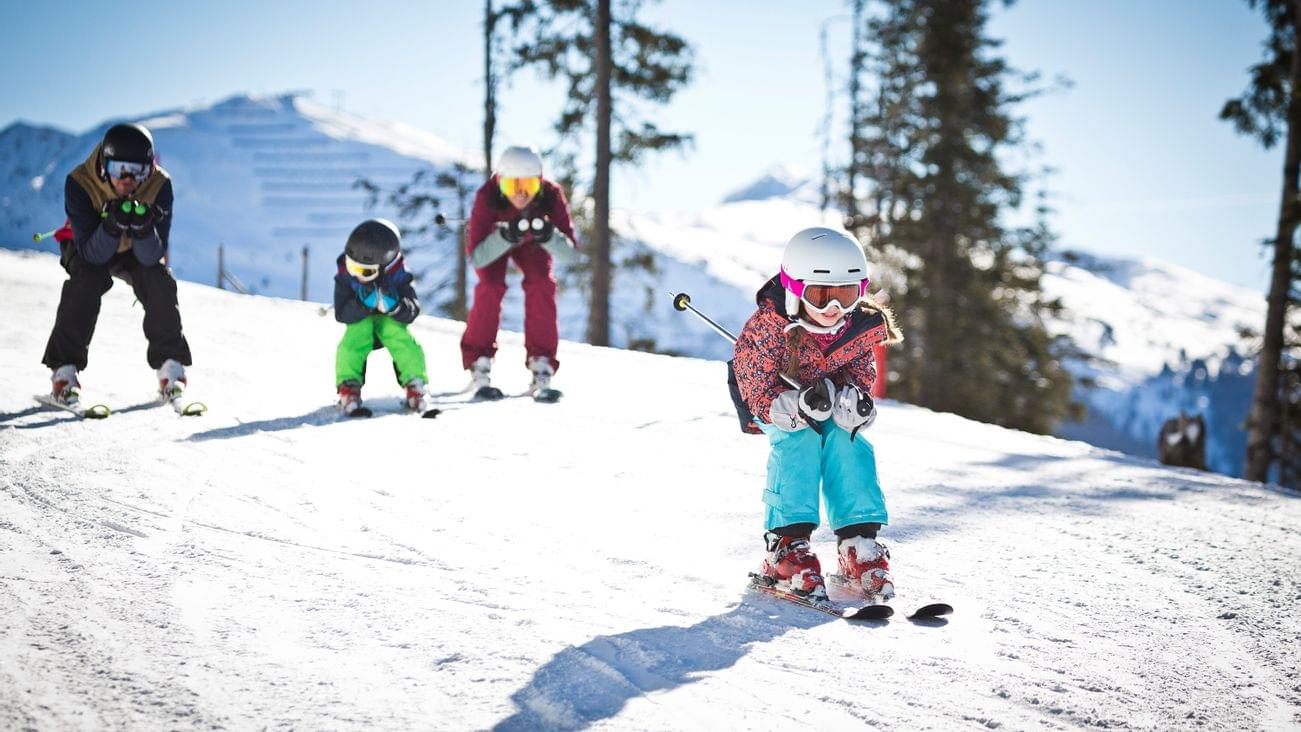 Your ski school in Leogang
SchneeSportSchule Asitz (SnowSportsSchool Asitz)
Playful learning at the ski school Leogang in Austria
Experience pure piste fun at the ski lessons of the SchneeSportSchule Asitz directly next to the Hotel Riederalm. Beginners learn their first turns safely and quickly on skis or snowboard from the experienced ski instructors at the SchneeSportSchule Asitz. Advanced skiers can improve their style and technique in the skiing lessons and get to know the most beautiful pistes and exciting downhill runs while carving, freeriding or deep snow skiing.
Our tip for you: Book your ski lessons here easily and at the best price!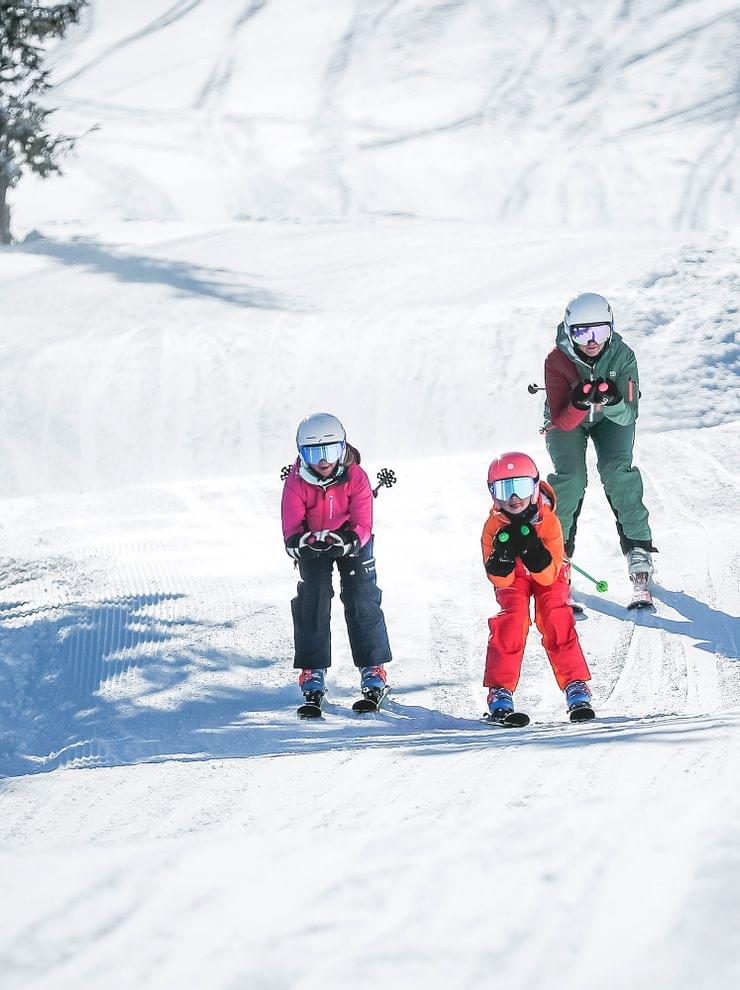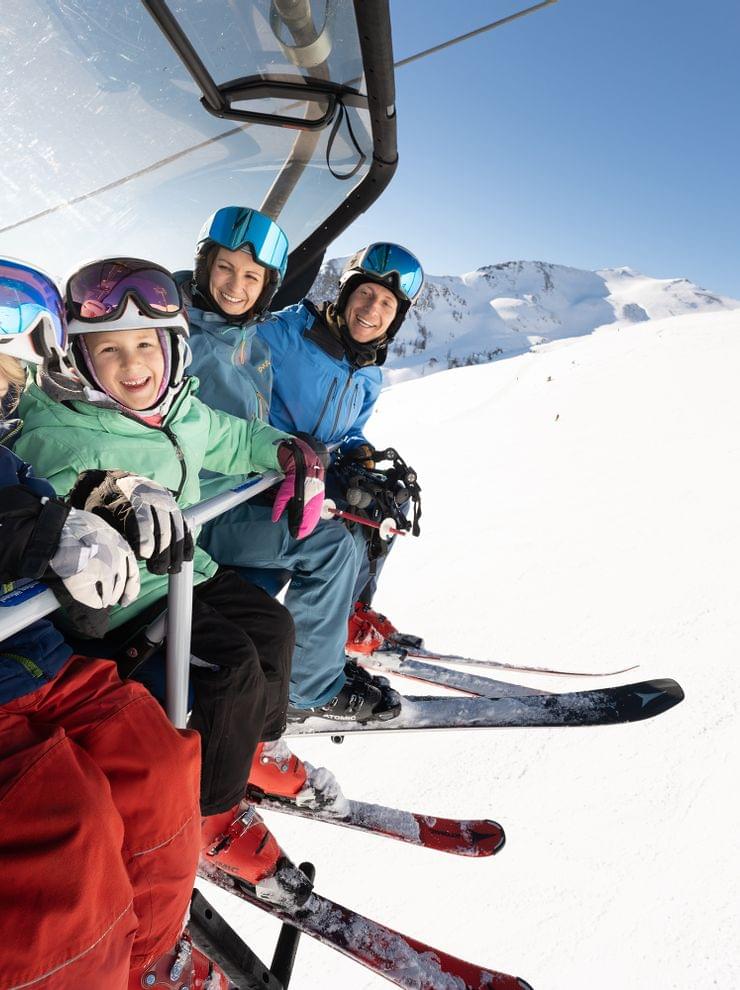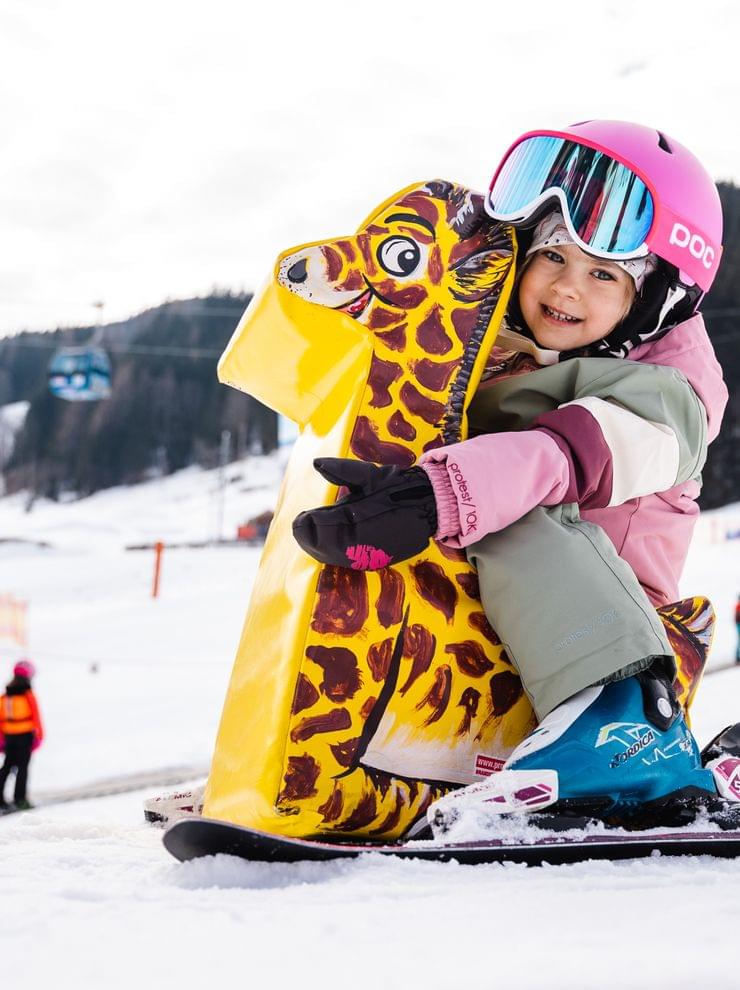 Individual lessons in the SchneeSportSchule Asitz
The SchneeSportSchule Asitz also offers private lessons. In the individual lessons of the ski school, a ski instructor will focus on your skills and your individual wishes. Also for practised riders such instruction is highly recommended, since the technique is greatly improved and the ski instructor also has great tips on hand - where are the best pistes - where is the après ski with the most fun?
Lesson times are as follows:
Private lessons 2h: 10:00 am - 12:00 pm or 1:00 pm - 3:00 pm
Private lessons 3h: Morning 9:00 - 12:00 or afternoon 1:00 pm - 4:00
Private lessons 1 full day (4h): 10:00 am - 12:00 pm and 1:00 pm - 3:00 pm
Private lessons 1 full day (5h): 09.30 - 12:00 am and 1:00 - 3:30 pm
Earlybird from 8:30 - 9:30 am
Latebird from 3:15 pm - 4:15 pm
Children's ski lesson - directly at the Good Life Resort Riederalm
For the small ski bunnies, the support at the SchneeSportSchule Asitz is simply perfect. The young racers are divided into small, manageable groups, the meeting point is on our doorstep and then they're set to go. Beginners can learn the first turns in the Kinderland (50 metres away) with magic carpets (conveyor belts). Also great is the practise lift (Riederfeld lift) directly at our hotel - but here a bit of skill is needed. And with the more experienced piste skiers, it's off to the Asitz. Fun and action are guaranteed: skiing on mogul pistes, making turns in deep snow or small jumps over ski jumps. Lunch together in the ski lesson is fun and new friendships are made.
Important information about the children's ski lessons:
Children from 4 years of age are taken care of in the children's ski lessons
Every child needs a valid ski pass, even in Leo's Kinderland
Children's ski lessons are organised for 3 participants and more
Full day: 10:00 am - 12:00 pm and 1:.00 - 3:00 pm, lunch service incl. food and drinks
Half day: 10:00 am - 12:00 pm
Final races & award ceremonies take place every Thursday
Our tip: Book your ski lesson ONLINE and 30 days in advance, then save 5%!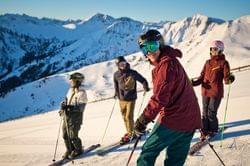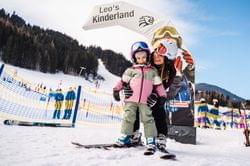 Ski rental & snowboard rental
The SchneeSportSchule Asitz, directly at the Good Life Resort Riederalm , is also your contact when it comes to the right equipment. From racing skis, to children's ski sets, snowboarding and protective equipment - everything is available and the advice is simply great. Also the necessary service for your private ski equipment is perfect.
Our tip: Reserve your equipment ONLINE and save 10%.