Gourmet chef Andreas Herbst
His gourmet cuisine: inventive, smart, delicious!
The philosophy of Andreas Herbst is honest & homely, he draws his inspiration from the tradition. His idea is to appreciate the basics and old recipes, to preserve them and to carry them on in new creations. Push forth the intrinsic tastes, ignore nothing and put pure pleasure in the foreground.
JRE Andreas Herbst and his creations:
A delight for every gourmet.
He's young. He's lively. And he's still hungry. Literally. Our chef Andreas Herbst has had a steep career as a gourmet chef. After the Bad Hofgastein hotel school, apprenticeship and training with Johanna Maier, Andreas Döllerer and Mario Lohninger, he has now found his way back to the Riederalm. And pampers our guests with the innovative creations of his young gourmet cuisine.
He picks nettles at the edge of the forest, picks up a few elderflowers, considers, creates, tastes, organizes the best pieces from the cattle farm in the hotel's own agriculture and creates the most delicious delights that gourmets can only dream of. And then suddenly Leogang meets New York and Saalfelden meets Milano. The result is local delicacies with an international flair. And international gourmet cuisine with Pinzgauer nuance. Curious? Welcome to award-winning chef Andreas Herbst.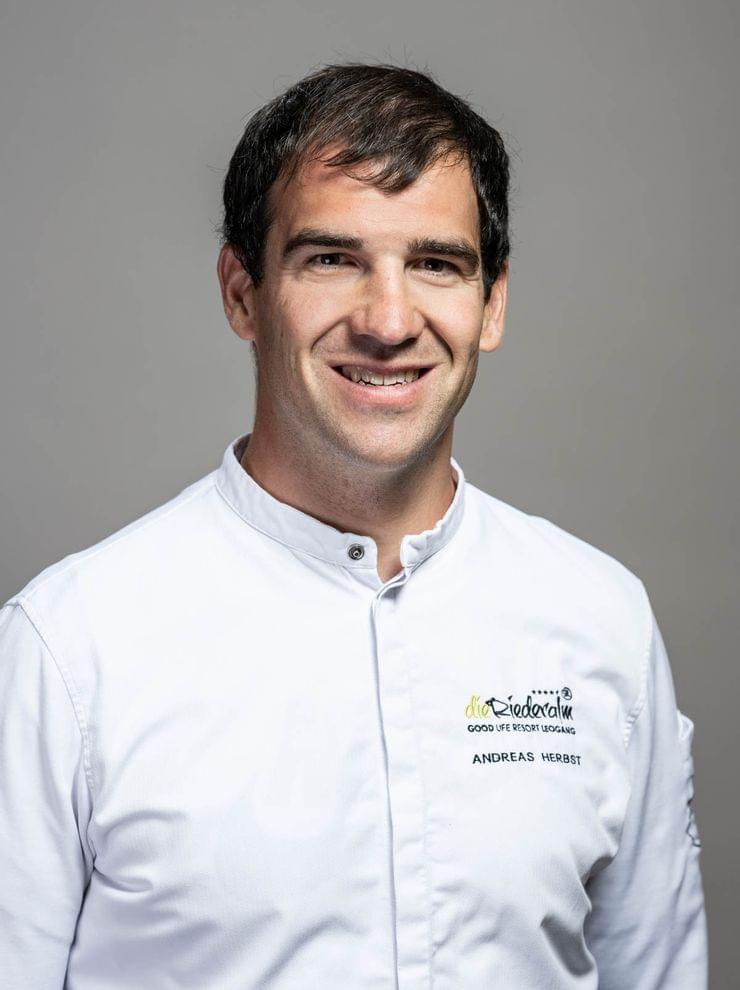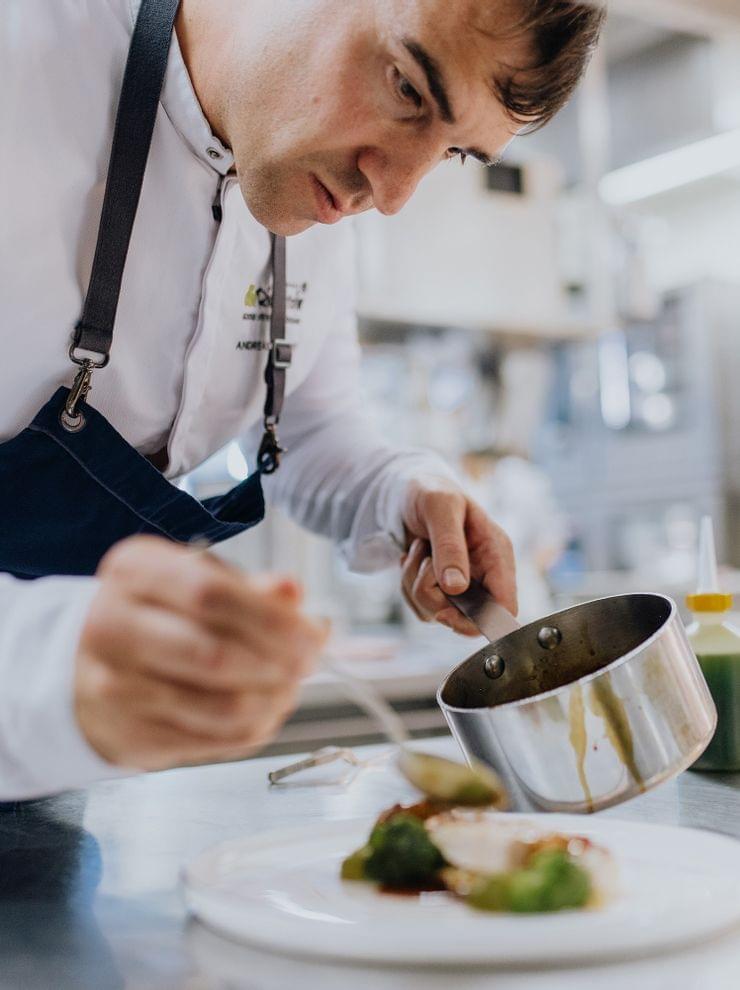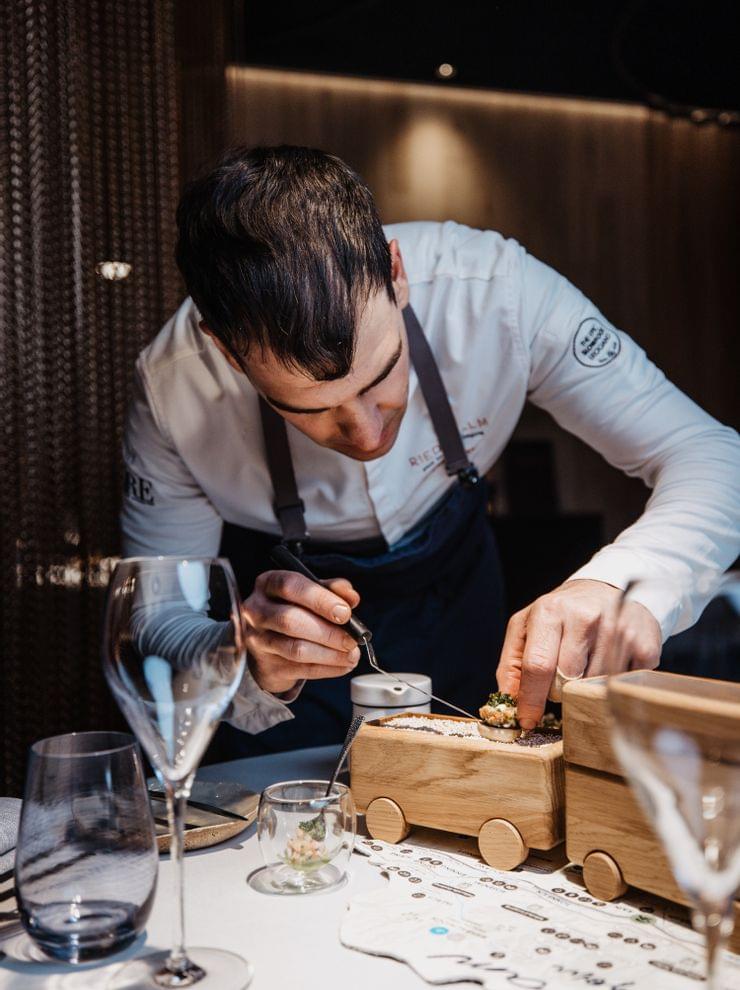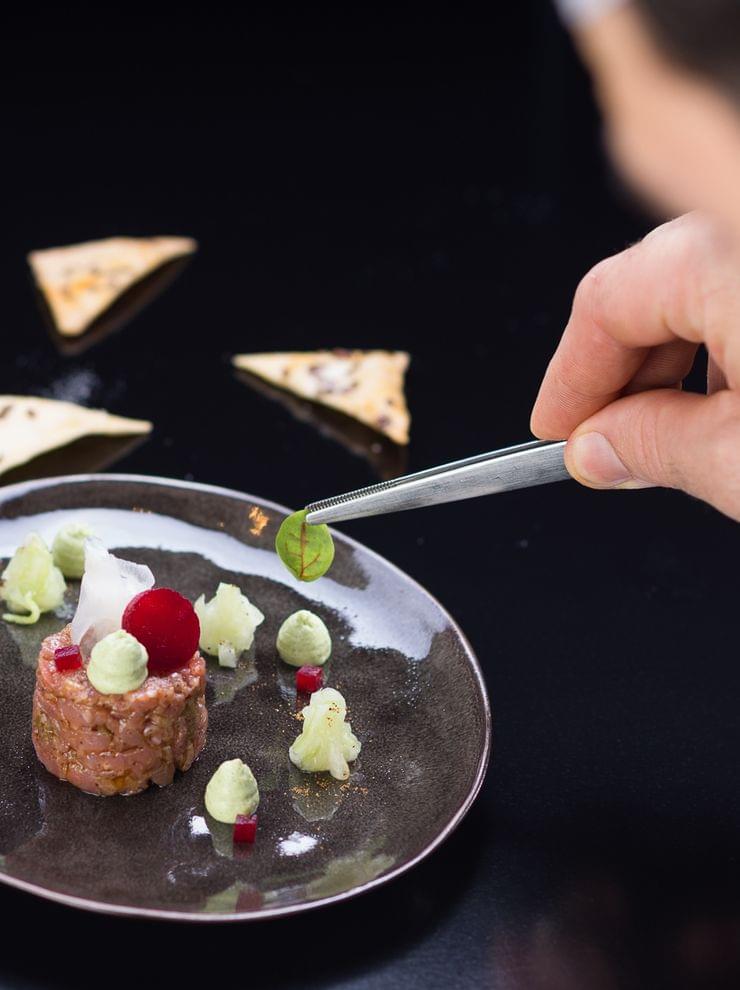 The top chef will give you a peek behind the curtains.
Top chefs don't like to reveal their secrets. But the wellness magazine WellHotel asked Andreas Herbst to publish some of his recipes. So get inspired - and enjoy the great photos, your mouth will already be watering. Either cook the recipes yourself or quickly book your gourmet holiday with us at the Good Life Resort Riederalm! We are particularly proud of the report in the 'Salzburg Window', where our cuisine has been tested and awarded 14 points.
Andreas Herbst is a gourmet chef with passion, and he proves it to our guests in the weekly culinary delights programme, where he gives insights into his realm, explains his philosophy and surprises our guests with delicacies.