Wine cellar & bar
Cosiness meets sophisticated choices
Have a chat, sit comfortably together and let the day pass with a glass of our exquisite wines or a cocktail. Our wine cellar has some valuable wines for you, and the Riederalm Bar is the perfect place for a harmonious evening in a rustic ambience.
Our wine cellar - best selection of fine wines
Our new wine cellar 'Weinblick' makes the hearts of wine lovers beat faster. Here you will find treasures in store - exclusive wines from the wine country of Austria and international, noble wines delight our guests.
Our wine cellar 'Weinblick' is impressive not only in terms of architecture - the wines are illuminated with selected, classical music by Mozart and subjected to an impressive Led-Light-Therapy. The wine cellar is tempered and has a humidity of about 60%. This type of storage is particularly gentle for the wine.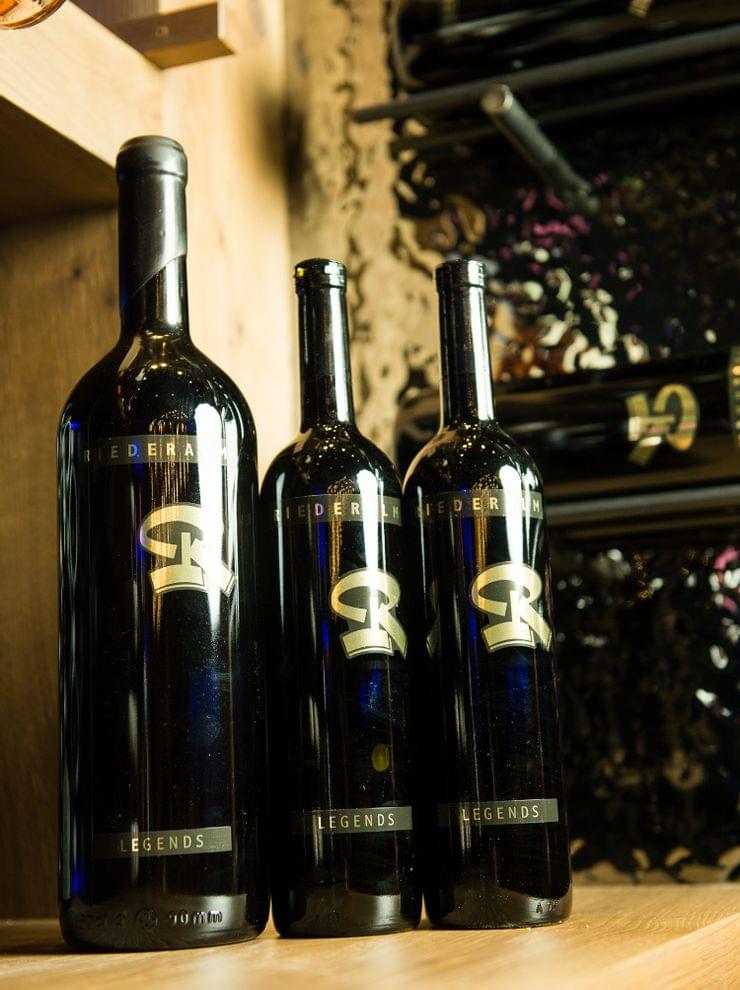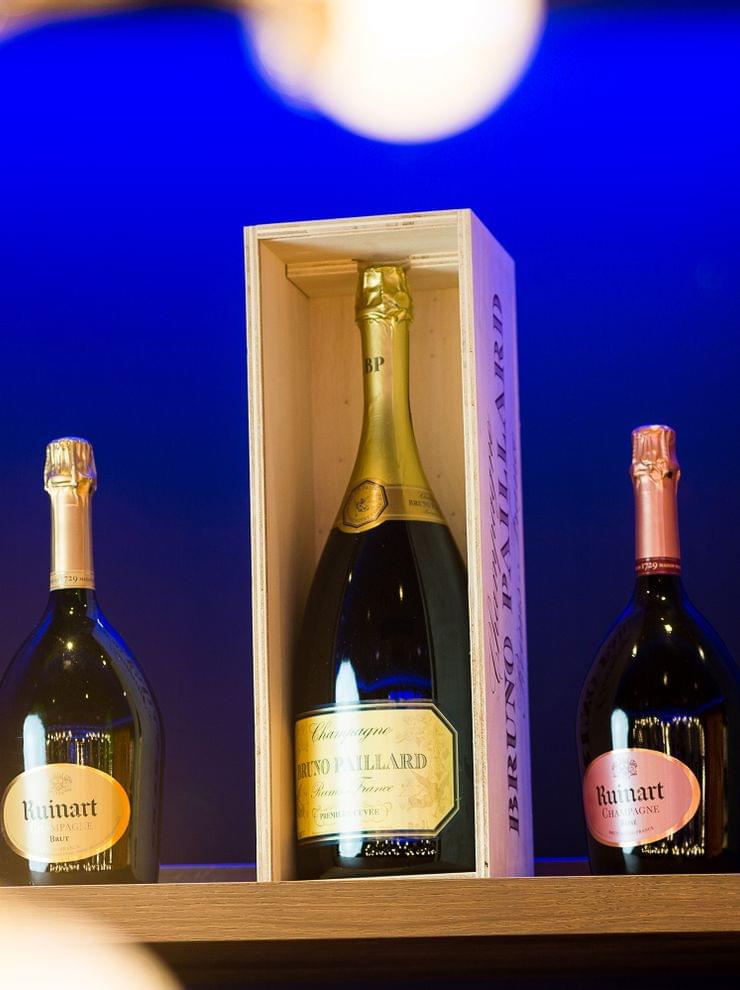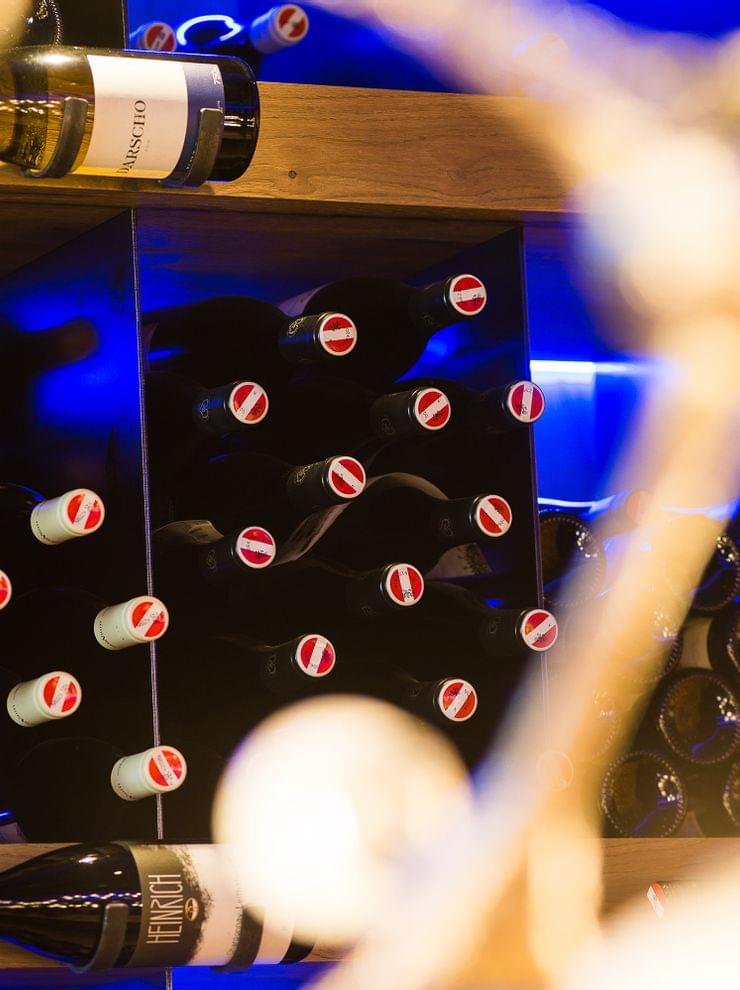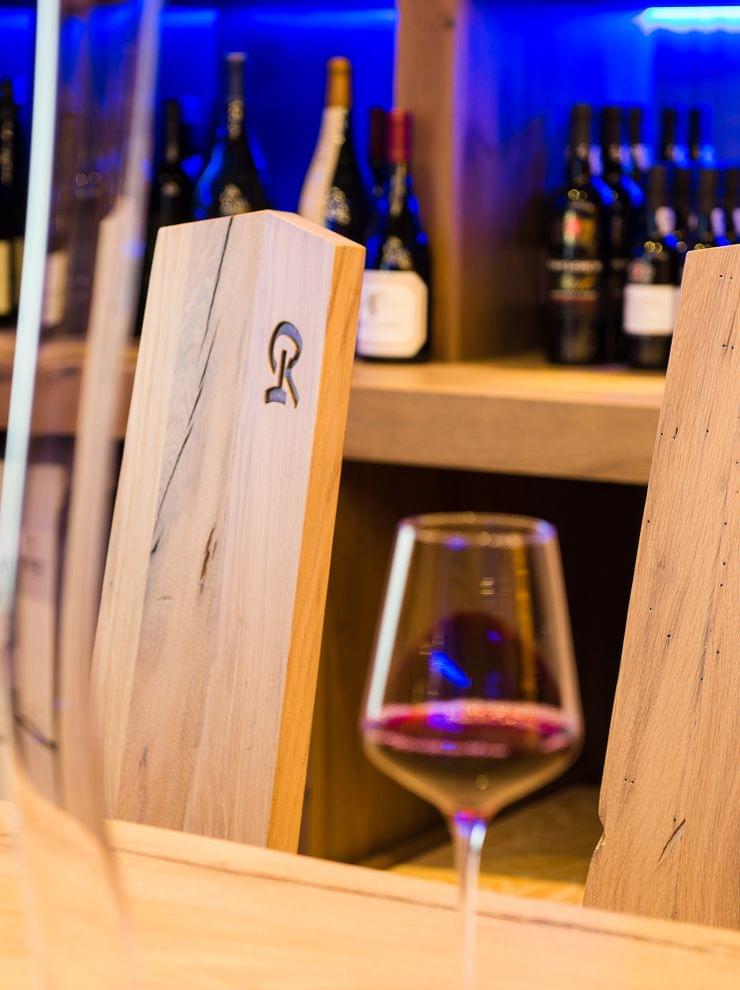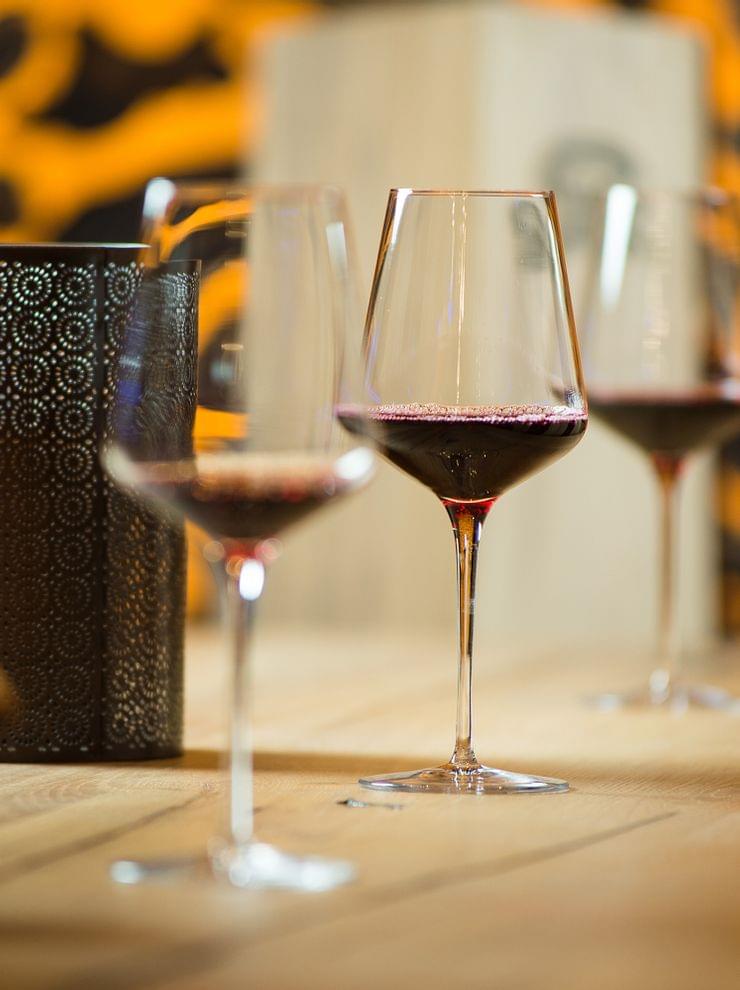 Our sommelier Fernando Fanaro not only combines pleasure with wine, but also a true passion. During our weekly Riederalm wine journey you can taste a selection of fine wines and learn a lot of interesting things about wine.
'Our wine cellar is a stage for wine - because wine sleeps, but it is not in a coma.'
Riederalm Bar - Cosiness meets pleasure
Our cosy hotel bar with open fireplace is the ideal place for relaxing moments, nice meetings and interesting conversations. We will be happy to serve you a cold soft drink, a fruity long drink or a delicious aperitif. In the afternoon you can enjoy the traditional Alpine snack with delicious delicacies.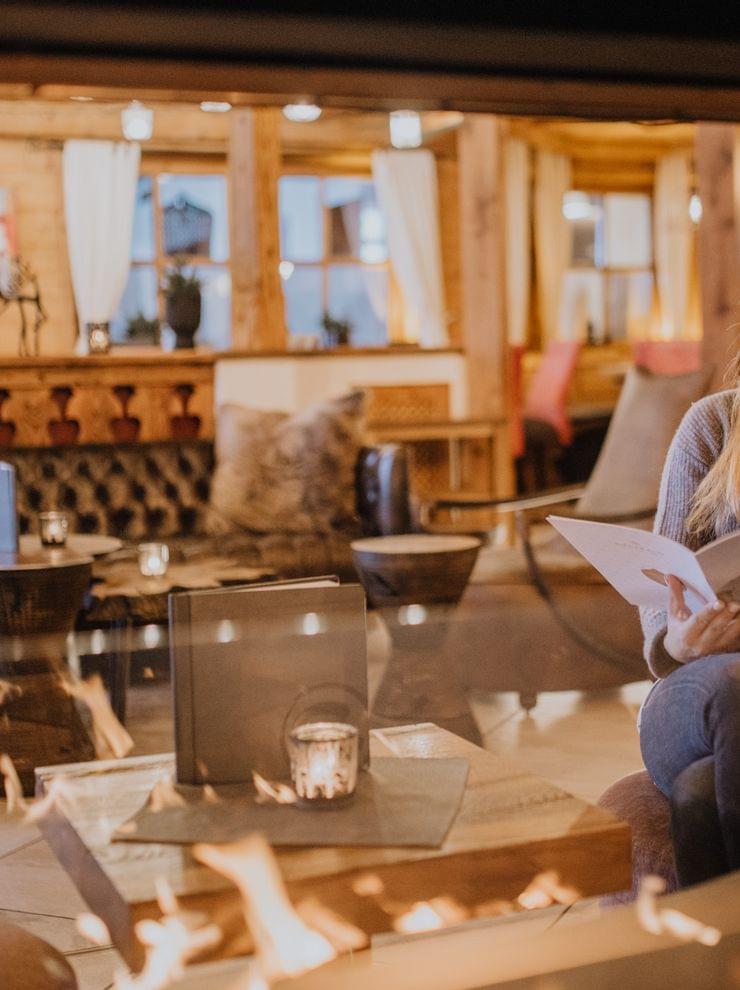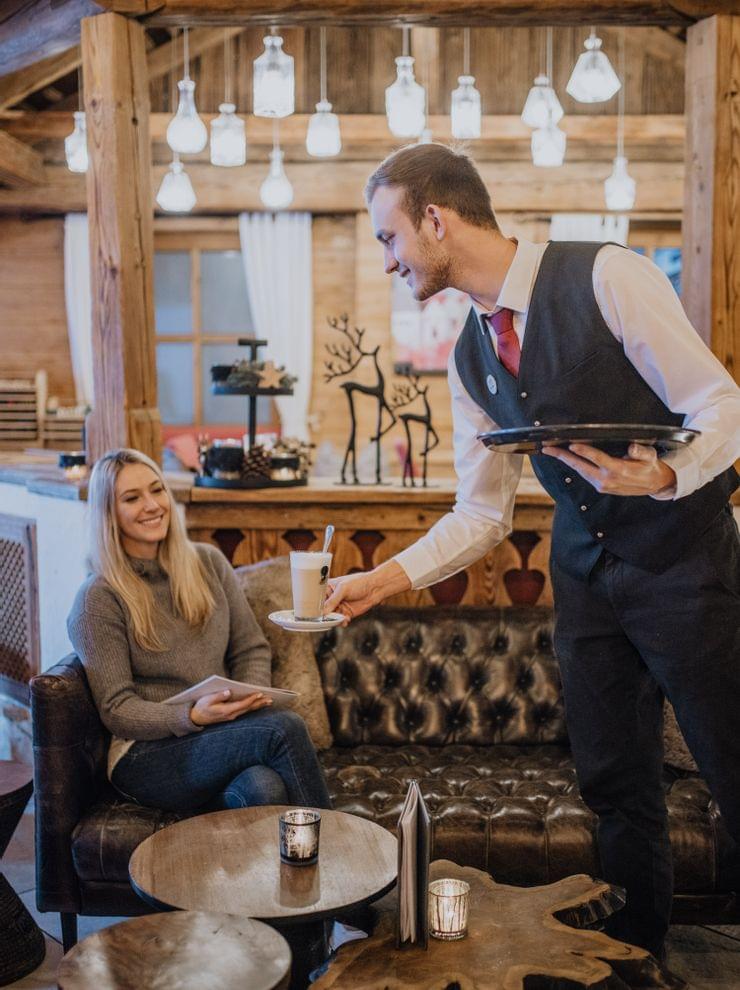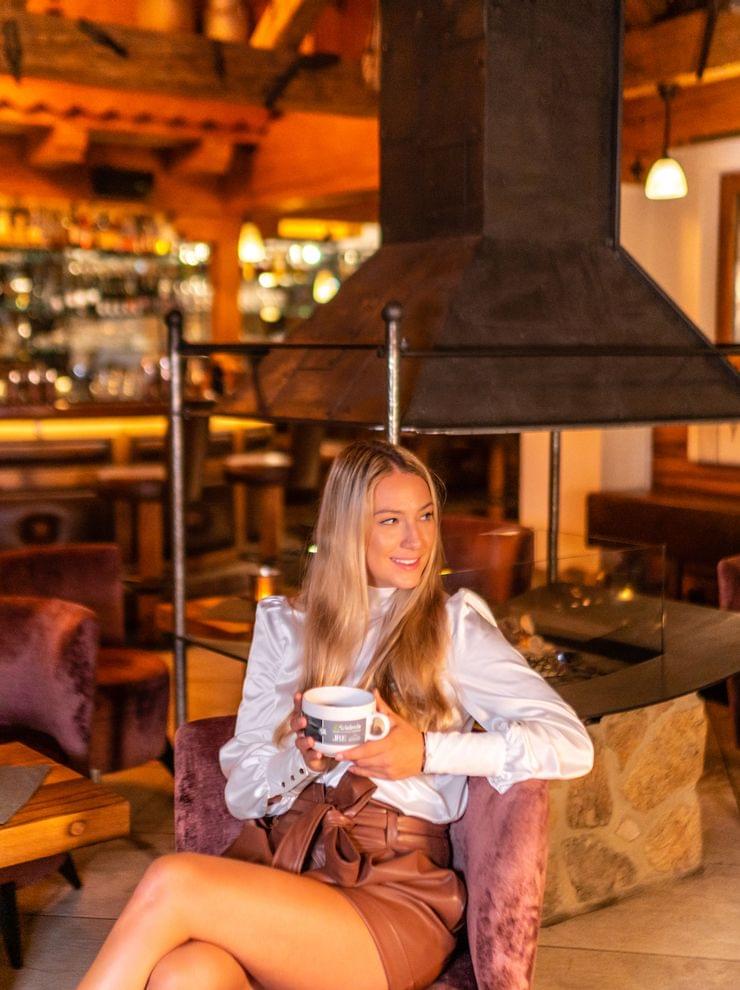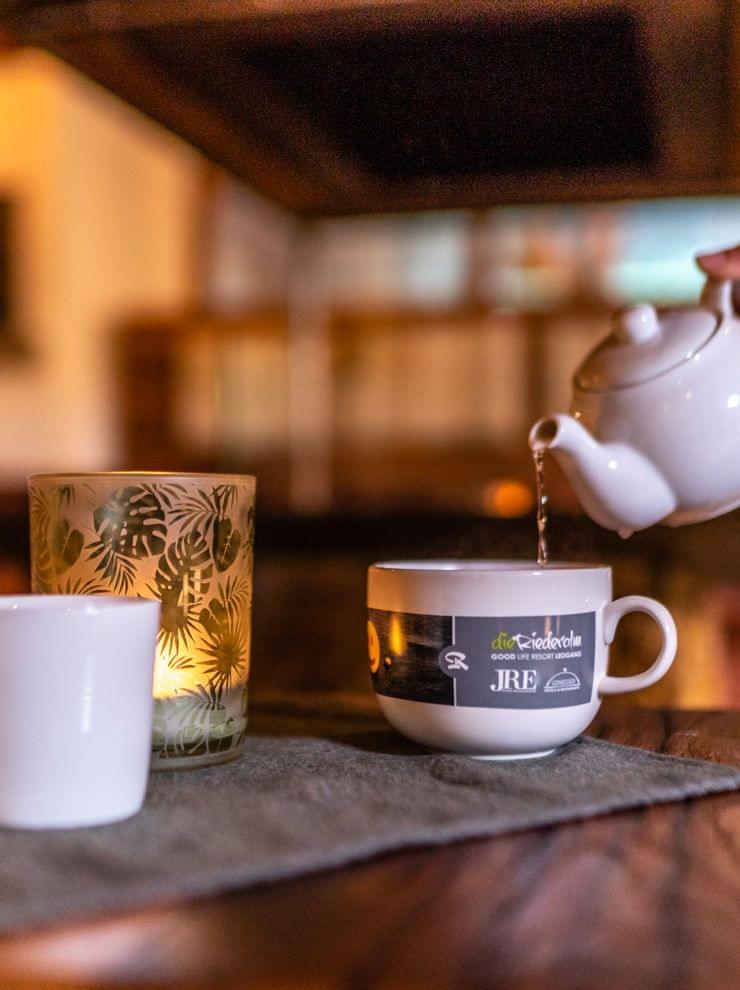 In the evening, you can end an eventful day in harmony and taste a fine drop from our wine cellar. Our sommeliers Fernando Fanaro and Thomas Herbst and their service team will be happy to advise you. Our 'Cocktail & Dancing - Evenings' with varied drinks & music are especially popular.