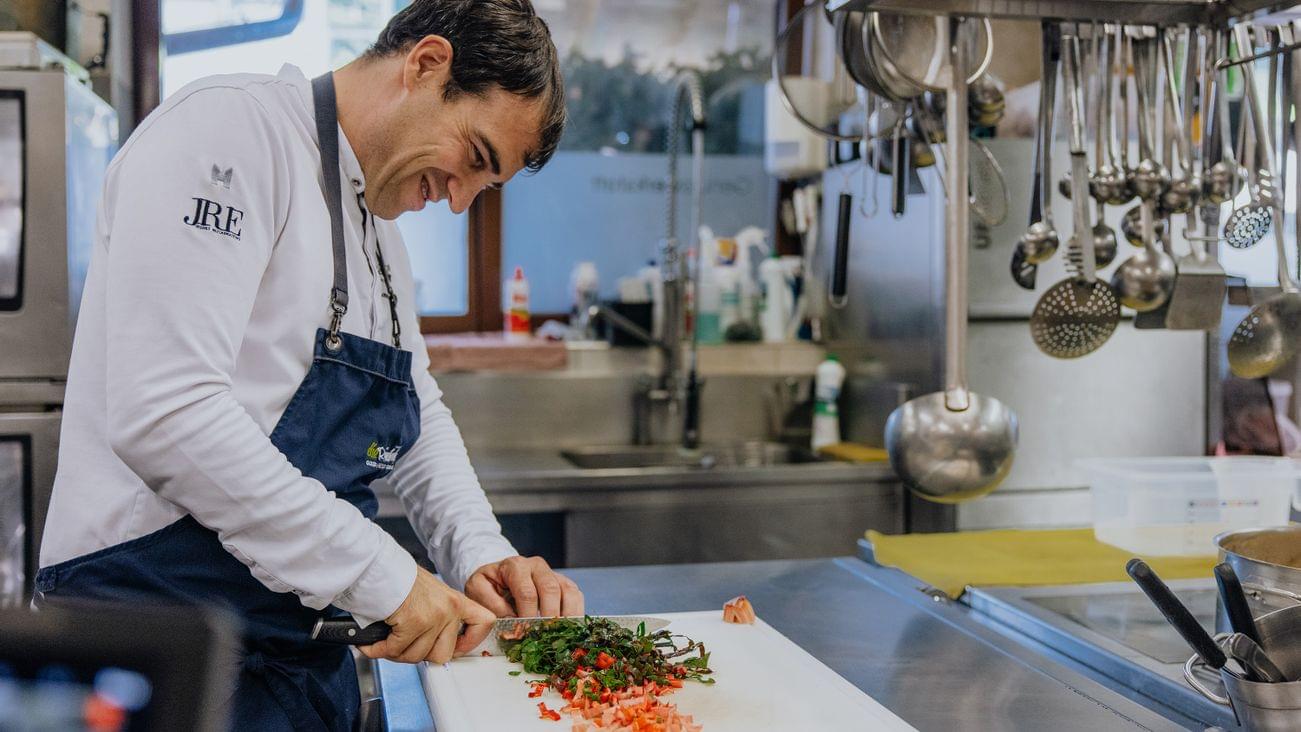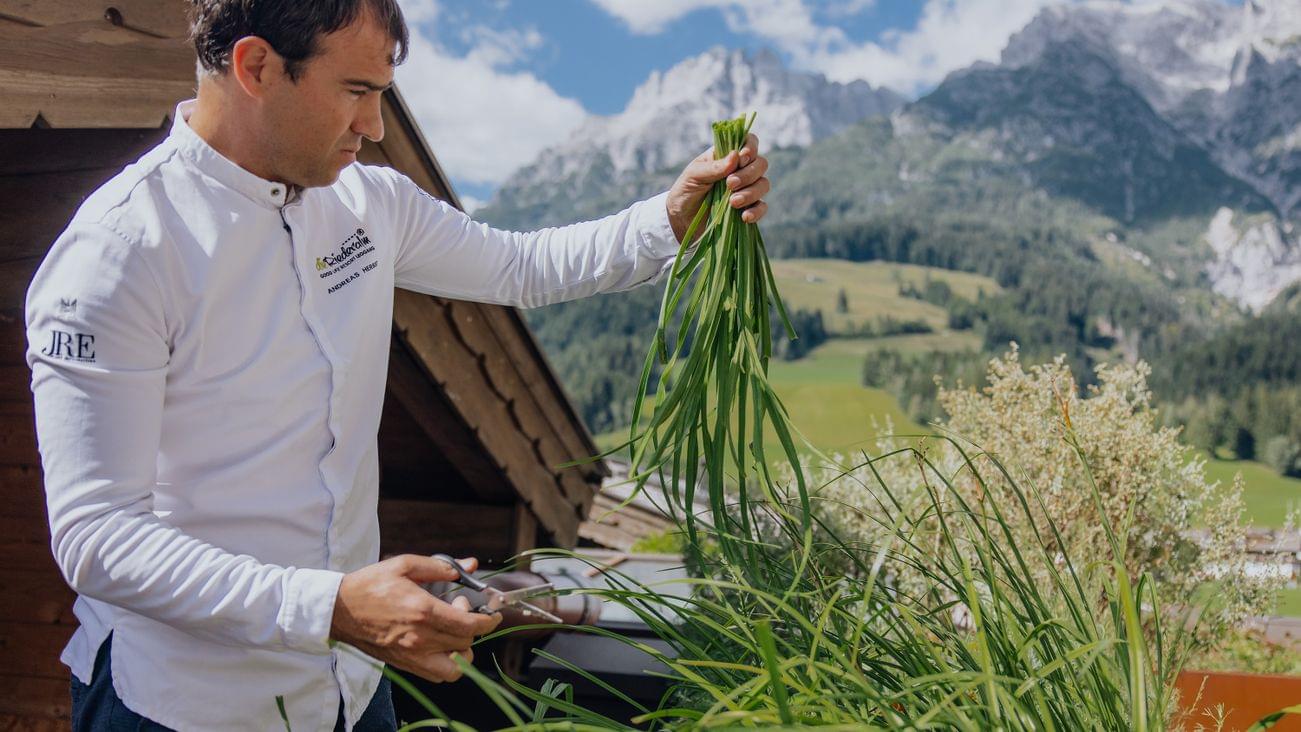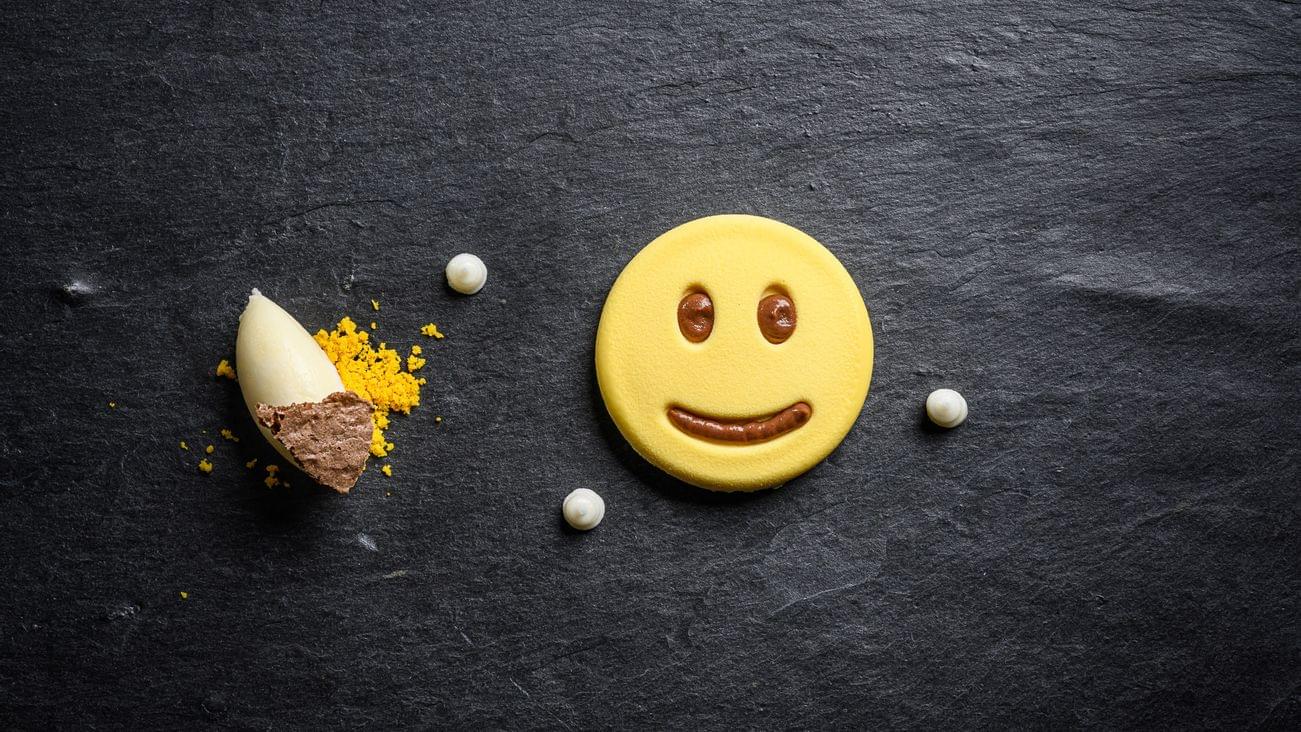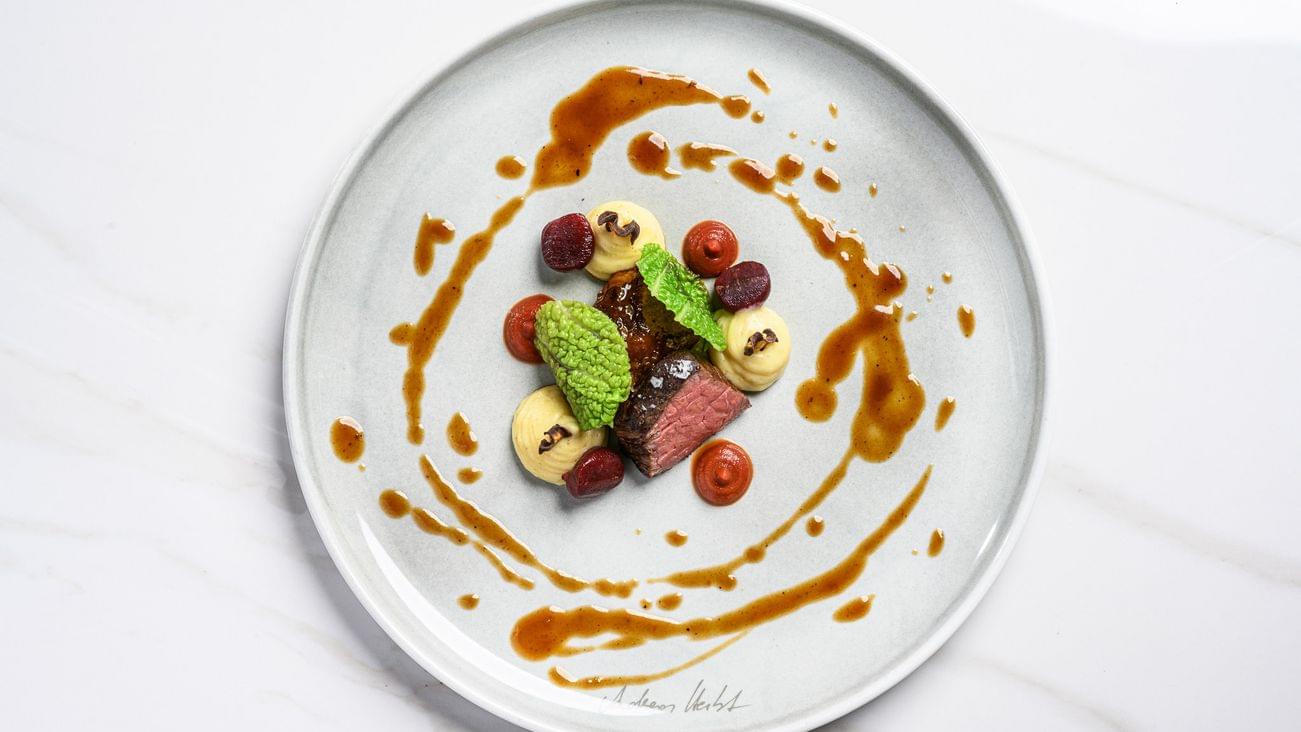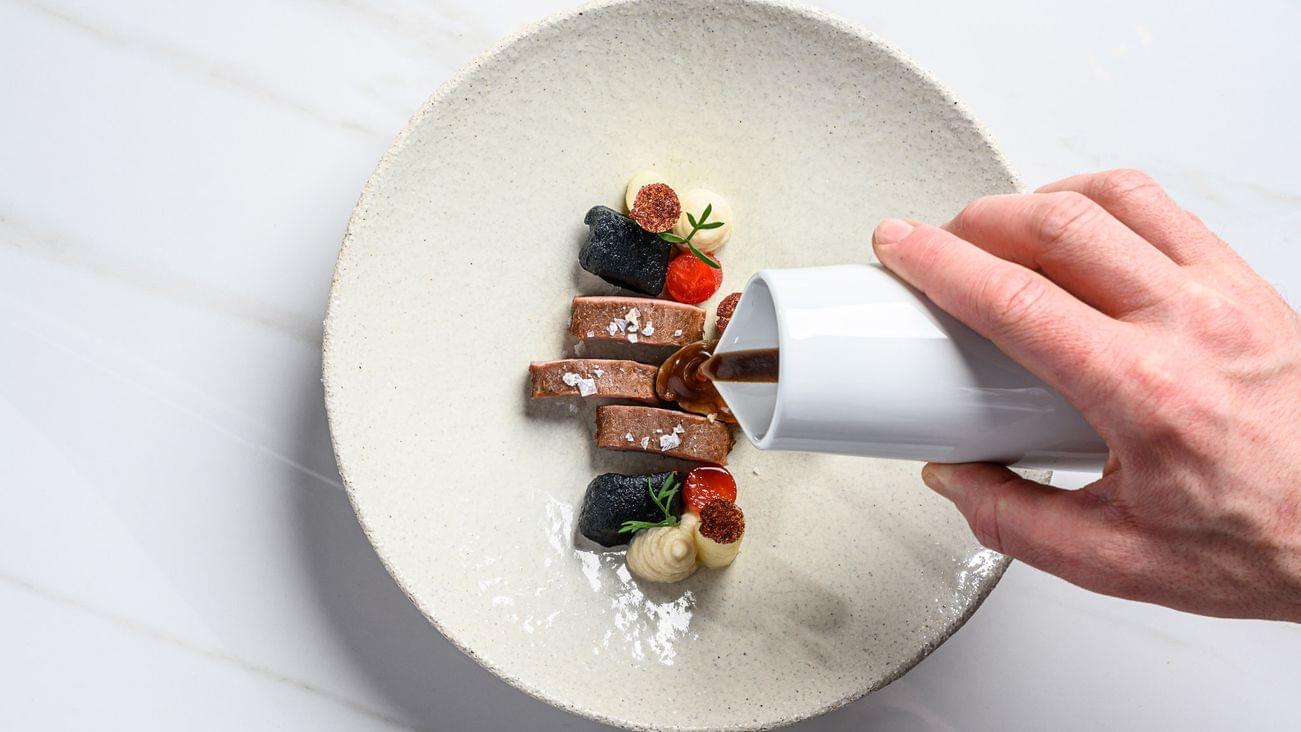 Honest & Regional - Our products
Enjoyment without remorse - with regional products of the best quality
The best cuisine is only possible with the best ingredients! We are very proud that we use the majority of our products from Leogang and our region and are a pioneer.
Meat producers
Cattle (young beef, veal, ox) from the Leoganger farmers (Hinterriederbauer, Hartlbauer, Badmeisterhof)
Suckling veal - Angerlehenbauer, Herzogbauer
Suckling goat - village shop Leogang, family Rainer
Game (deer, chamois, venison, young venison, roebuck) - From the parish hunt of Leogang, Peter Rass (Steinbergjagd), family hunt Alfred Fiechtl
Poultry & Eggs
Fish & Shellfish
Dairy products
Sinnlehen cheese, caraway cheese, pepper cheese... (Fam. Scheiber)
Yoghurt, whole milk, potatoes, spelt rice, whole grain spelt & whole grain rye flour from the Ziefergut, Leogang (MeiMuich)
Späkäse and cured goat cream cheese from the village shop in Leogang (Rainer family)
Creamy mature Camembert, Lexei sheep cheese, Sumastoa sliced cheese, High Wiesa mountain cheese by Sigfried Herzog Distillate (Saalfelden)
Honey, spices, delicacies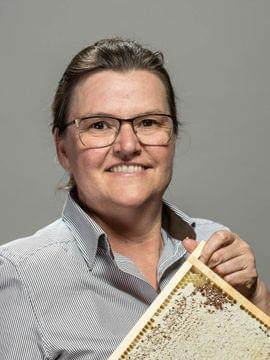 Leoganger forest blossom honey, beeswax and mead...
Winterreis.at (St. Pölten)
Rye and wheat flour, apple juice and much more from the winery of family Müller, Krustetten
Herbs from our own herb garden (URBAN Cultivator)
'For our excellent Riederalm cuisine I have to be convinced of the products used. I have built up a large network with farmers and producers over the last few years.'
Andreas Herbst is in constant contact with farmers, hunters and producers and has developed a great concept for our unique Riederalm cuisine.
By using the whole animal, we create many different delicacies, such as our cured beef (Bündnerfleisch), young beef ham, Pastrami, Lamb and cheese sausage, fine meatloaf and much more!
The Fürstauer butcher shop in Saalfelden Leogang and the Prem butcher shop in Fieberbrunn process everything according to the recipes of our gourmet kitchen.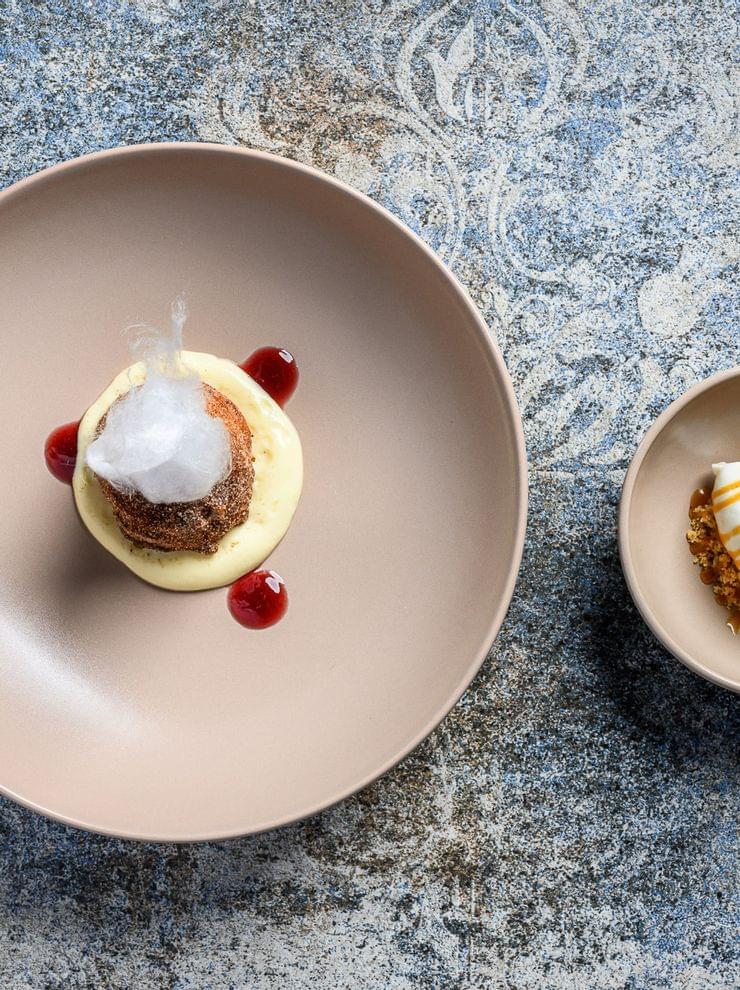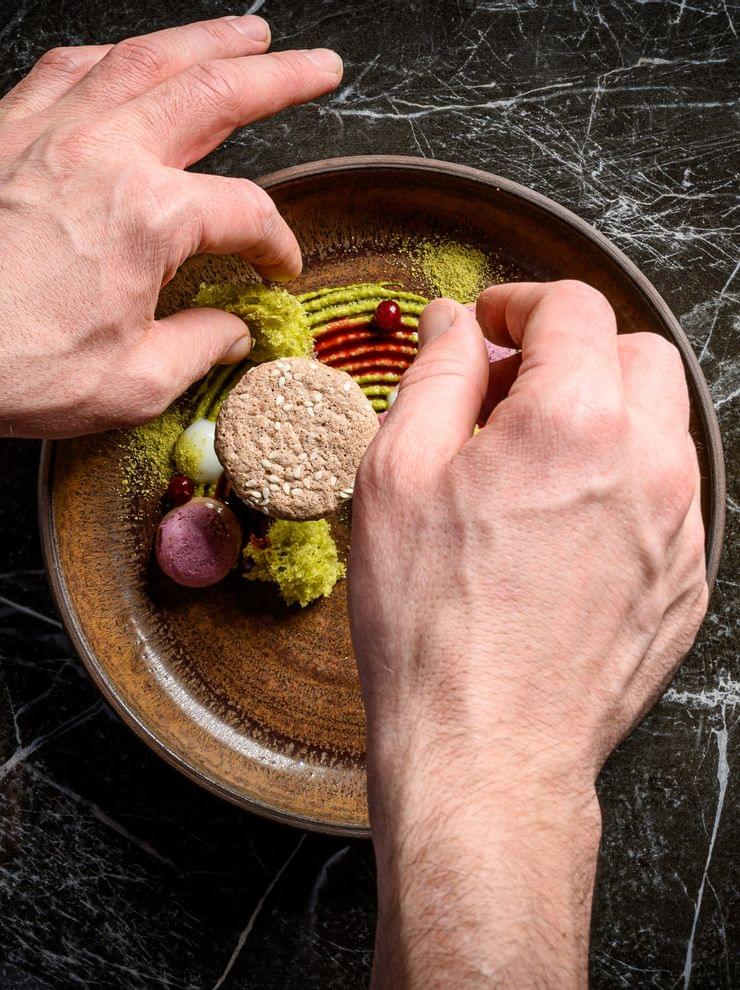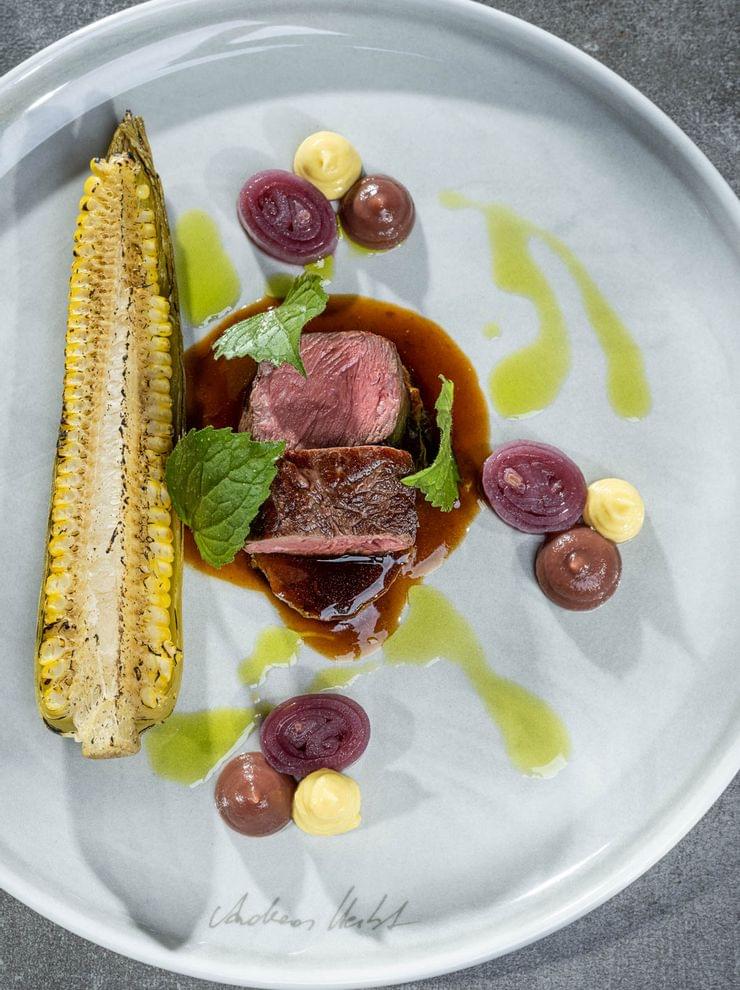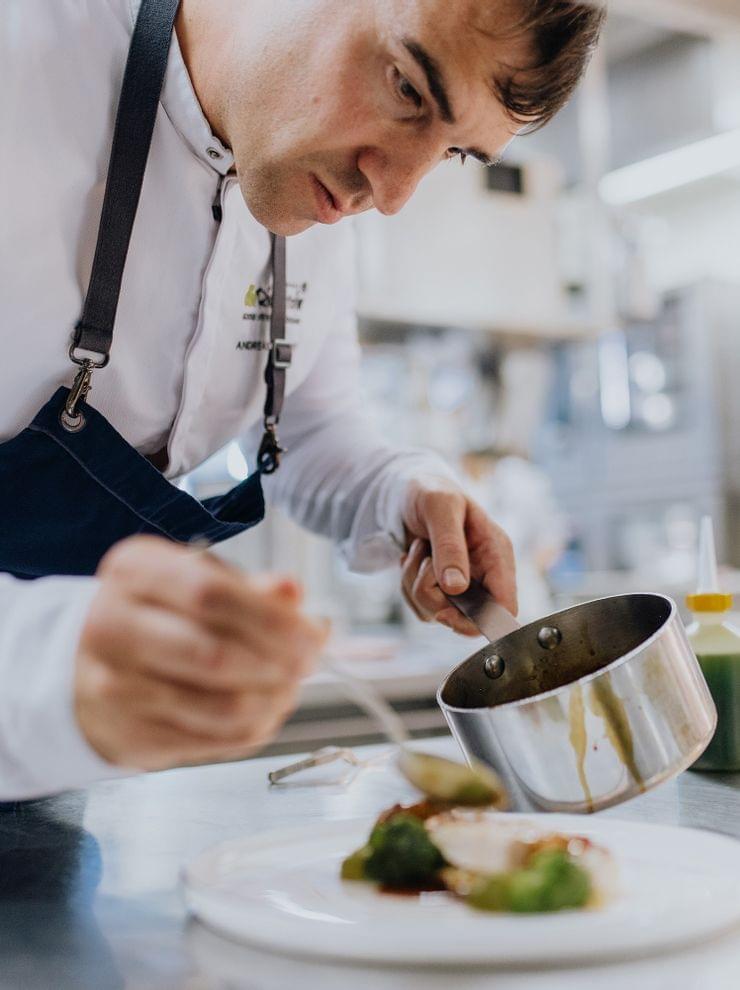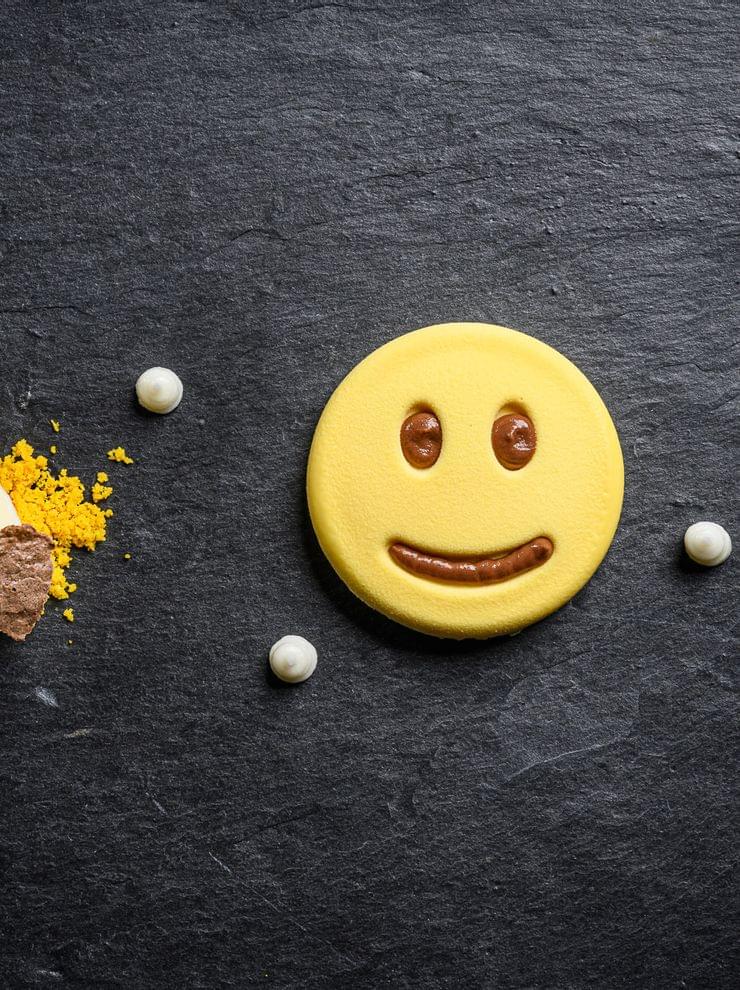 It is a matter of honour that we do not use any pre-finished products in the Riederalm. It just tastes best homemade.
This starts in the morning with the homemade jams, muesli, smoothies,... and continues in the afternoon with all our delicacies at the Alpine Buffet.
In the evening, homemade bread is offered every day, with matching spread. The gourmet menu inspires with creativity and exquisite taste.