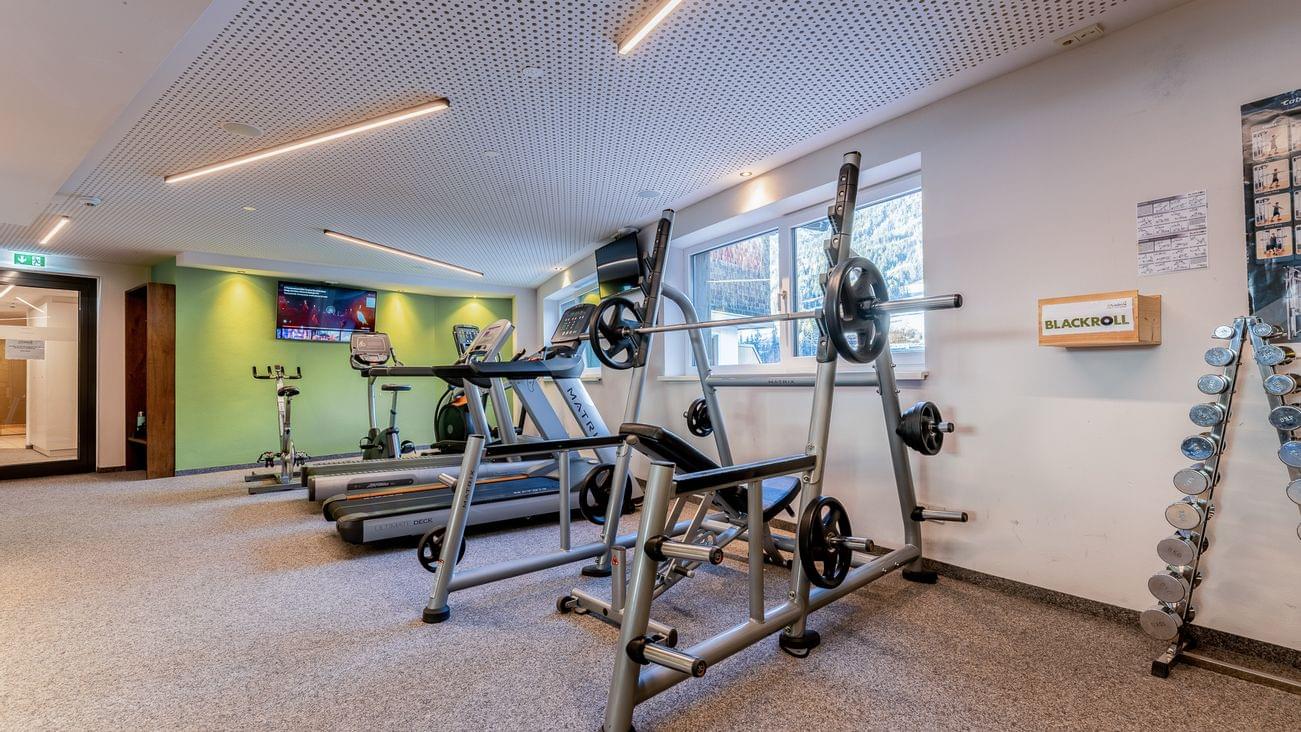 Our Cardio Gym - Mountain Fit & Fun
The hotel with swimming pool and gym
Do good for body, mind & soul, and stay healthy. If you want to keep fit during your holidays, the hotel with its gym, the Good Life Resort Riederalm, is the right place for you. In this sporty area you will find your own rooms with the ideal training equipment.
This also ensures that the endurance, strength or rehabilitative training can be perfectly combined with the time off on holiday. In the hotel with pool and fitness room Riederalm you can enjoy a relaxing workout and afterwards a refreshing dip into the cool water of a swimming pool. That's how beautiful fitness can actually be on holiday.
Did you know that sports activities and exercise
make you happy?
increase energy?
promote better sleep?
help prevent many health problems?
are fun?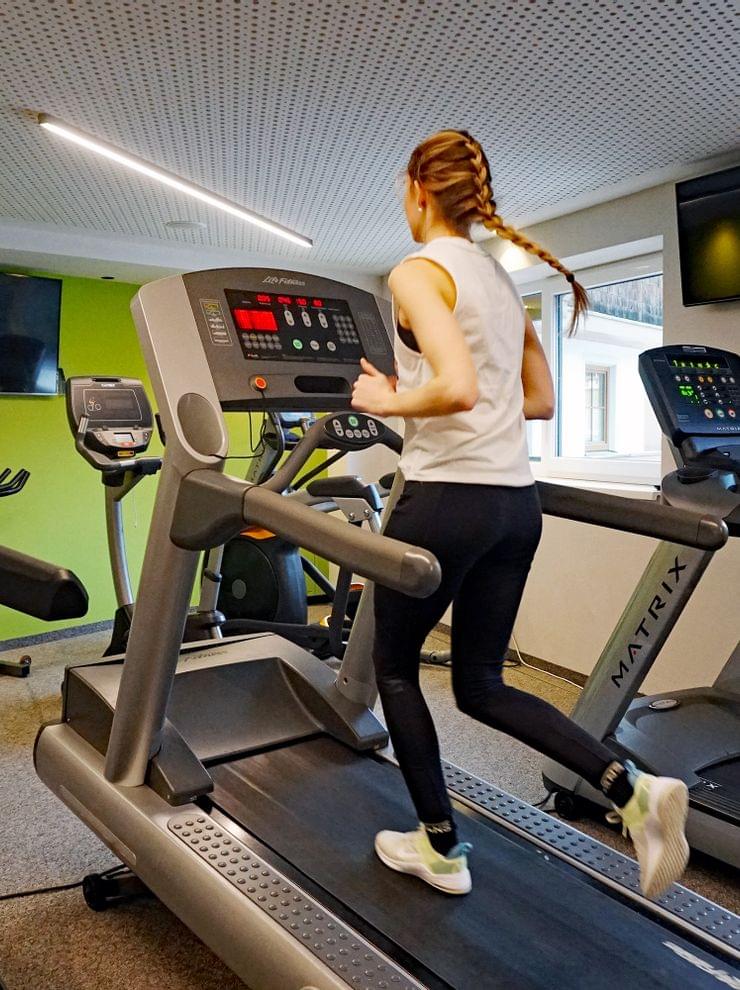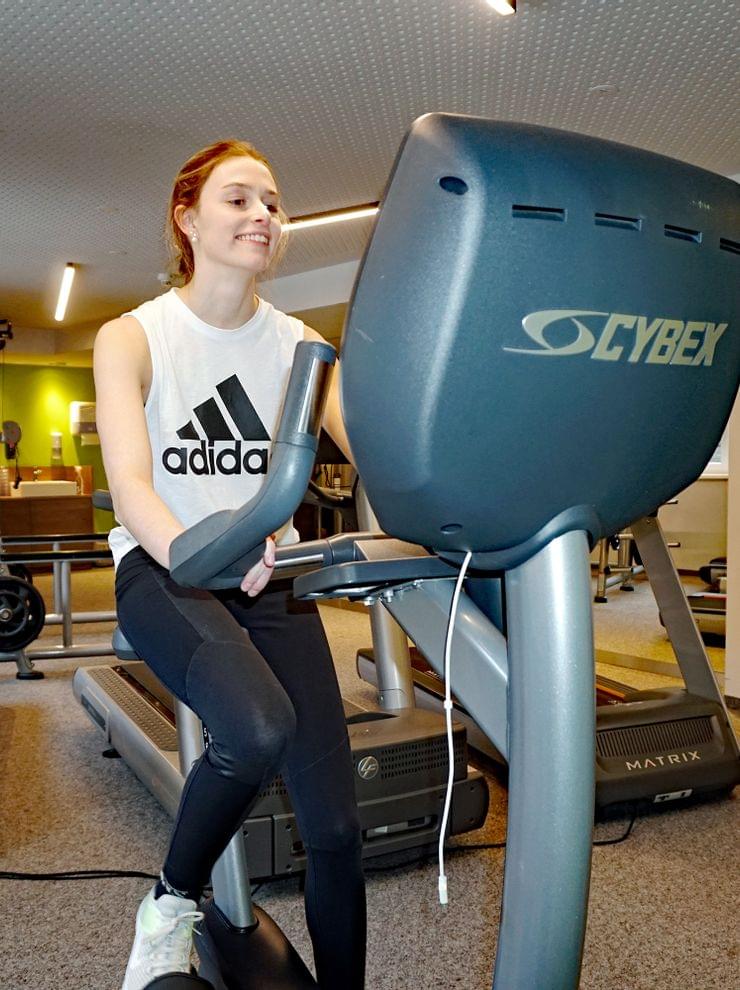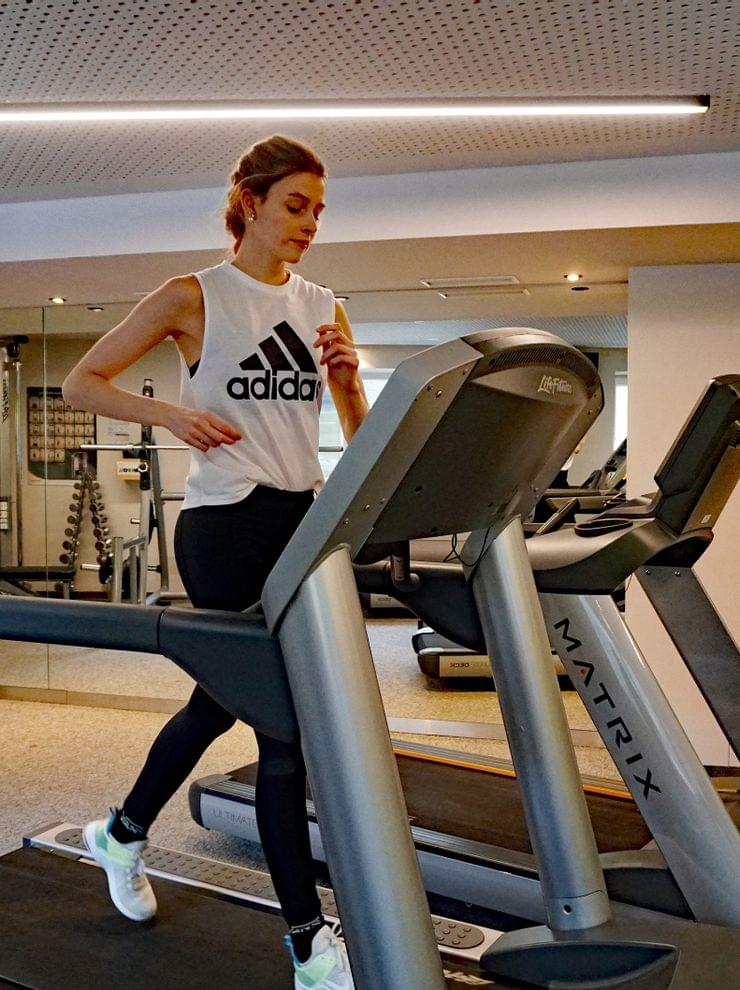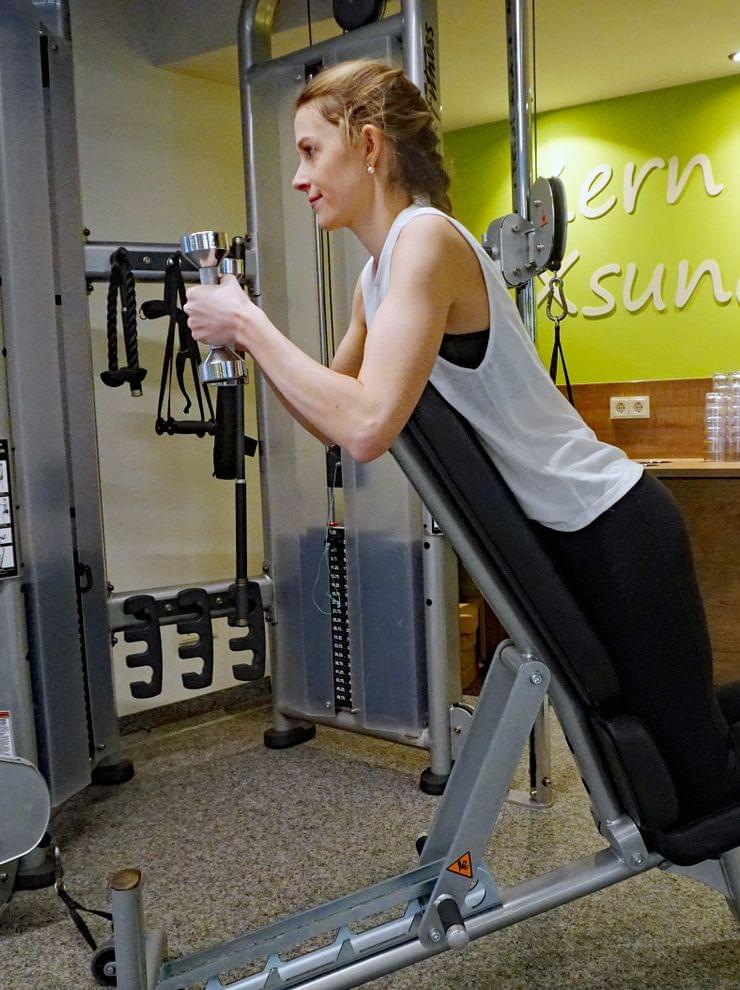 Our cardio fitness equipment
You want to be fit and vital on holiday, but you often lack the motivation to do so? We have the ideal infrastructure. The cardio and strength equipment in our fitness room is designed to get your cardiovascular system going, activate your metabolism, minimize your body fat and tighten your muscles.
Our cardio fitness equipment will help you keep your body fit, strengthen your muscles and at the same time stretch them to stay flexible. In addition, exercise is good for the soul and the spirit, and you get your head free from everyday stress. So there are only benefits to physical activity. Exercise and sport contribute to well-being, as do relaxing in the sauna or in the whirlpool. Our fitness room offers you the ideal place to get active and keep fit even during the holiday. Try our high-tech equipment.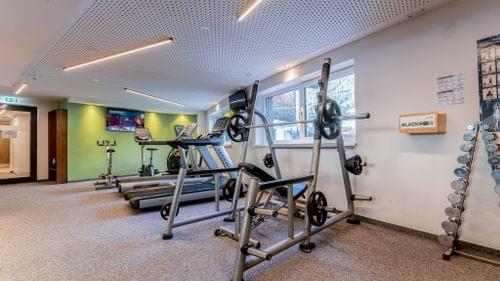 Performance Upright Cycle from Matrix
Keep fit with the Performance Upright Cycle and increase your stamina and leg strength.
The design inspired by racing makes intensive training sessions more comfortable and accessible and offers cyclists an unforgettable ride.
Treadmill from Matrix
Do the perfect running training if it rains outside or if you want to consciously promote your endurance and the strength of your legs. The treadmill ensures a pleasant, solid and quiet running feeling even with demanding runs.
Cable pull equipment
The cable pull device offers versatility and unlimited training possibilities. The Cable Motion power units offer users the possibility to stress different muscle groups. There are countless exercises that provide eccentric and isometric training.